'Fake revolution': Kiev summons Italy envoy after Salvini rips into 'foreign-funded' Ukraine unrest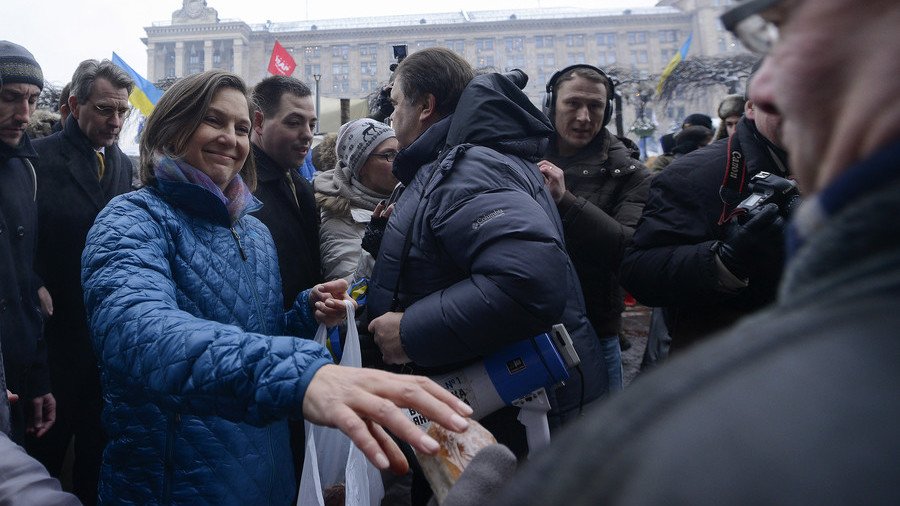 Ukraine is expecting the Italian ambassador for a chat at its Foreign Ministry after Matteo Salvini, Italy's Interior Minister, slammed the 2014 Euromaidan protests and coup in Kiev as "pseudo-revolution" sponsored from abroad.
"On Monday, we'll be meeting with the Italian ambassador [Davide La Cecilia]. He's a nice person and we understand that he can't be held responsible for the words of the politicians in his home county," Olena Zerkal, Ukrainian Deputy Foreign Minister, told the local Channel 5 on Friday.
Salvini made the comments that infuriated the Ukrainian authorities during his interview with the Washington Post, which was published earlier this week. US journalist, Lally Weymouth, tried to grill the minister over his support for Crimea's return to Russia. The journalist called the referendum that took place in the region "fake."
"Compare it to the fake revolution in Ukraine, which was a pseudo-revolution funded by foreign powers – similar to the Arab Spring revolutions," Salvini shot back, pointing out that 90 percent of Crimeans voted for the return of the peninsula to the Russian Federation.
The Ukrainian Foreign Ministry responded with a statement, saying that Salvini words were "not grounded in real facts and in contradiction of recognized principles and norms of international law."
Zerkal also attempted to downplay Salvini's words on Friday by saying that "it was hard to expect any different rhetoric from him," following Salvini's previous visit to Crimea while being an Italian lawmaker.
Despite the Crimean people overwhelmingly voting to reunite with Russia in March 2014, Ukraine still considers the peninsula its own territory and bans politicians, public figures and artists who travel to Crimea.
Thousands of anti-government protesters occupied Kiev's Independence Square (Maidan) in late 2013 and early 2014, with deadly clashes eventually leading to the ousting of then-Ukrainian President, Viktor Yanukovych.
During the unrest, US Assistant Secretary of State, Victoria Nuland, who made numerous trips to Kiev and was even spotted handing treats to the demonstrators, boasted that Washington had invested $5 billion into the promotion of democracy in Ukraine.
The new pro-Western government sent tanks to eastern Ukraine in spring 2014 where the population refused to recognize the coup. The US and the EU cited Russia's reunion with Crimea and the conflict in Donbass as they slapped Moscow with several waves of sanctions targeting individuals, companies and whole sectors of economy.
READ MORE: Italy may become 1st EU nation to support lifting of anti-Russia sanctions
Salvini told the Washington Post that it was high time to lift those sanctions "because they didn't prove to be useful, and according to the data, they hurt Italian exports."
Subscribe to RT newsletter to get stories the mainstream media won't tell you.
You can share this story on social media: