'Planet X & the 'rogue star': Can new astronomy theory explain world beyond Solar System?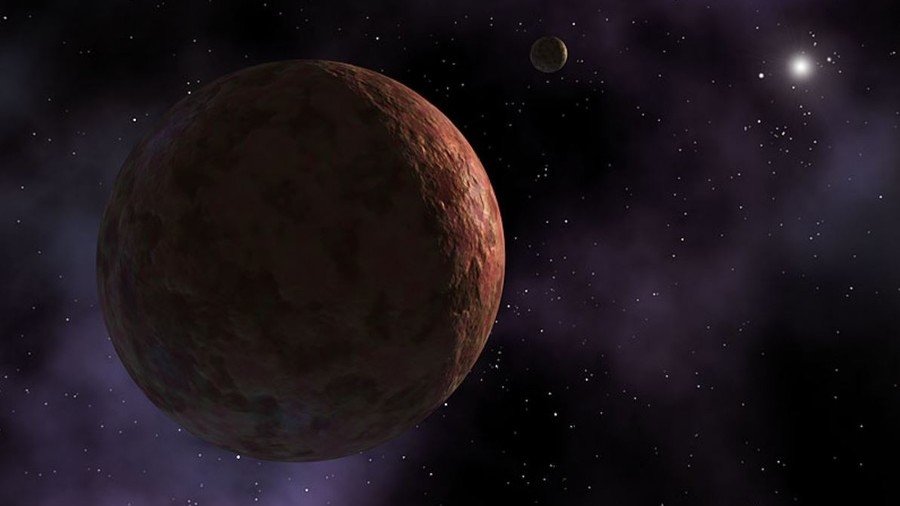 A mysterious star hurtling past the Solar System may have sparked chaos throughout great expanse, sending objects deep into corners of space that are now captivating scientists searching for distant exoplanets.
The celestial theory is the product of researchers at the Max Planck Institute of Radio Astronomy in Germany and could provide information to settle the debate on 'Planet X,' a hypothetical world speculated by some to exist beyond the Solar System in deep space.
Also known as 'Planet Nine,' talk of a potentially far off world such as 'Planet X' arose following mathematical research by astronomers at the California Institute of Technology in 2015. The planet was not observed, explained NASA, but the study stated that it was possible for a large unknown alien world to be running through an unusual and elongated orbit outside the Solar System.
Scientists based in Germany have now pondered whether a rogue star hurtling past our galaxy could have mixed up a space cyclone of sorts, sending material and objects past Neptune. While the turbulence may lend more credence to the 'Planet X' speculation, it might also explain how the tiny icy worlds and dwarf planet Sedna came to exist beyond Neptune.
Submitted to the Cornell University Library, the theory implies that "some process restructured the outer solar system after its formation" and facilitated elongated orbits of exoplanets in deep space.
READ MORE: Dwarf planet 'Biden' identified in an unlikely region of our solar system
"The study presented shows that a close fly-by of a neighbouring star can simultaneously lead to the observed lower mass density outside [the solar system] and excite trans Neptune objects onto eccentric, inclined orbits," the study states.
Speaking to the New Scientist, Max Planck Institute researcher Susanne Pfalzner explained her belief that a star fly-by could have created warped orbits like that of celestial bodies such as Sedna, a minor planet which has the longest orbital period around the sun in the Solar System.
Episodes of shimmering light 450 light years away from Earth are actually destructive star 'devouring' parts of an alien planet – scientists https://t.co/FJU6Q56L0v

— RT (@RT_com) July 20, 2018
"You could well have a kind of hybrid scenario, where the movement of the planets is responsible for the things we find in the inner solar system, like the low mass of Mars, and a fly-by is responsible for the properties of the outer solar system," she said.
Think your friends would be interested? Share this story!
You can share this story on social media: