Man who had sex with horse claims filly winked to give consent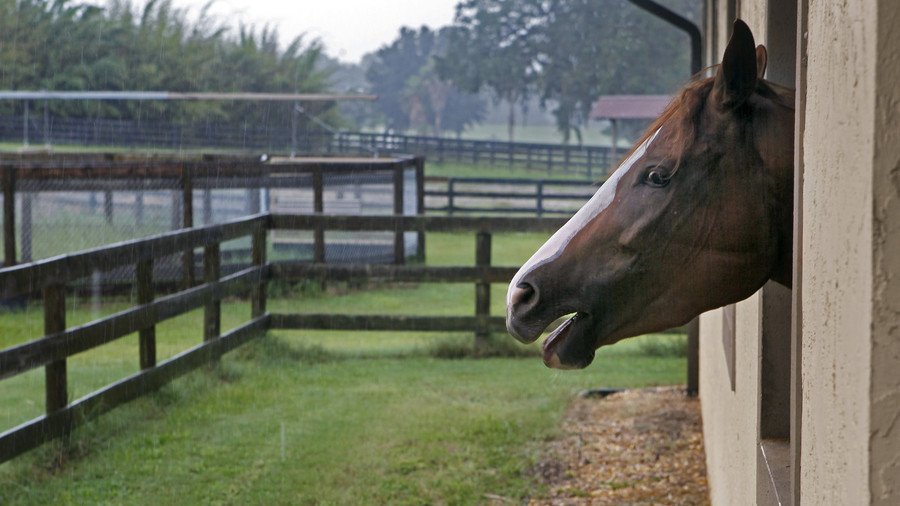 An Australian man has been jailed for having sex with a horse. Daniel Raymond Webb-Jackson, 31, told the New South Wales court the 2-year-old filly gave consent by smelling his crotch and winking at him.
Webb-Jackson pleaded not guilty to committing an act of cruelty to an animal after being caught at the stables of a Grafton horse trainer on January 22. The trainer installed CCTV cameras in the stables following a string of disturbances in the previous month.
When Webb-Jackson broke in to the stables, he triggered an alarm and was subsequently spotted on camera by the horse trainer opening a number of stalls. Police were called and they found Webb-Jackson hiding in the corner of the fourth open stall. After a short fracas he was arrested. The trainer told the Magistrate's Court that the filly had been left "traumatised" by the incident.
"The filly went from being quiet to just being highly strung, she changed in 24 hours. We had to put her in the paddock to try and get her head right," the trainer told the Grafton Daily Examiner. "You don't want to see this sort of thing happening, it's really sick stuff."
In her judgment, Magistrate Karen Stafford said the two sexual acts — allowing a horse to fellate Webb-Jackson and digitally penetrating the horse — amounted to acts of cruelty, jailing Webb-Jackson for 10 months with a non-parole period of four months. He was also fined $700, but could be eligible for release as early as next week thanks to time served.
Webb-Jackson dodged a charge of bestiality, which in NSW can land a person in prison for up to for 14 years.
Think your friends would be interested? Share this story!
You can share this story on social media: