Horse trapped upside down between 2 boulders sparks bizarre rescue bid (VIDEO)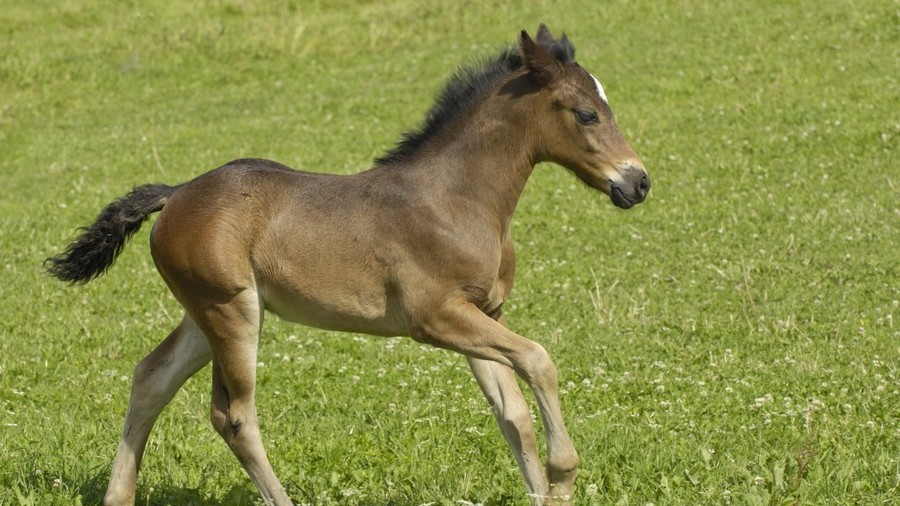 Prospects looked bleak for a foal who somehow managed to get sandwiched between a series of boulders, with its head in a crevice and its legs strewn in the air. But it's remarkable rescue has been captured on video.
The bizarre incident took place near the city of Aktau in southwestern Kazakhstan, and footage of the daring rescue was published by the Lada.kz news website. It opens with the young horse looking highly distressed as its helplessly trapped in the scarcely believable position.
READ MORE: DIY daredevil: Man clings to 12th story balcony while fixing window (VIDEO)
The trapped animal's feet are both extended and flexed, as if frozen mid-stride. Alarmingly, it's not immediately clear if it has sustained any life-threatening injuries while ending up in the clearly-uncomfortable position.
In a bid to aide the stricken animal a group of rescuers attach ropes around one of the boulders trapping it on one side to try and pull it loose with an SUV. After the initial loosening, one of the men finishes the job manually and the rock tumbles away.
Amazingly the foal pops up on its feet immediately. It looks a little groggy and confused but it manages to walk away, somehow looking none the worse after its incredible ordeal.
Like this story? Share it with a friend!
You can share this story on social media: