Only in Russia: New armored vehicle airdropped WITH crew during 'historic' drills (PHOTOS)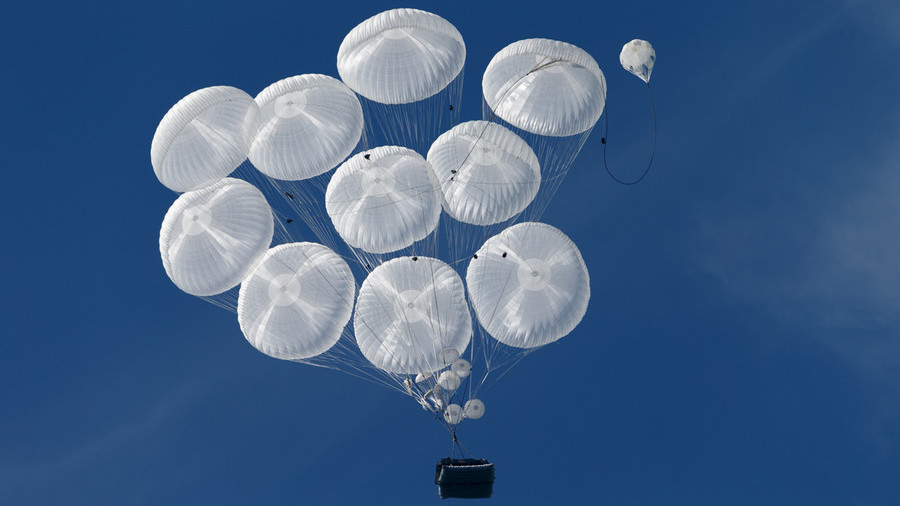 The Russian military has successfully tested a new airmobile armored personnel carrier during large-scale drills in central Russia. The APC was parachuted with a crew onboard – a daring technique used only by Russian troops.
Over 200 armored vehicles and some 2,500 servicemen took part in the joint drills of Transport Aviation and Airborne Troops, which concluded on Friday. One highlight of the exercise was the airdrop of a new APC – complete with a crew on board.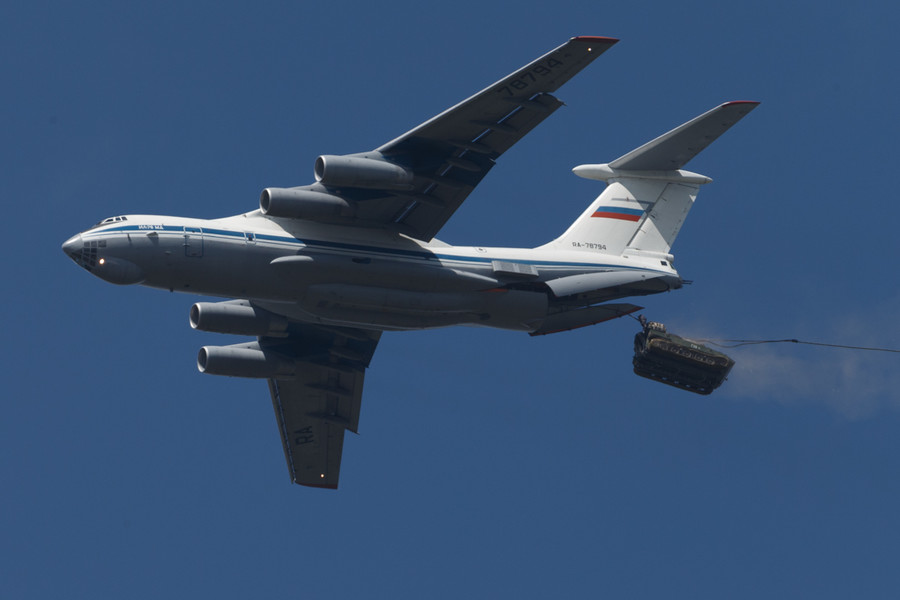 "The drills went well. The personnel is ready to carry out combat missions. The airdrop of the BTR-MDM with the test crew inside is a historic event," chief of Military Transport Aviation Lieutenant General Vladimir Benediktov told reporters. No other military in the world has successfully implemented the risky technique, instead of parachuting vehicle crews separately from their machines.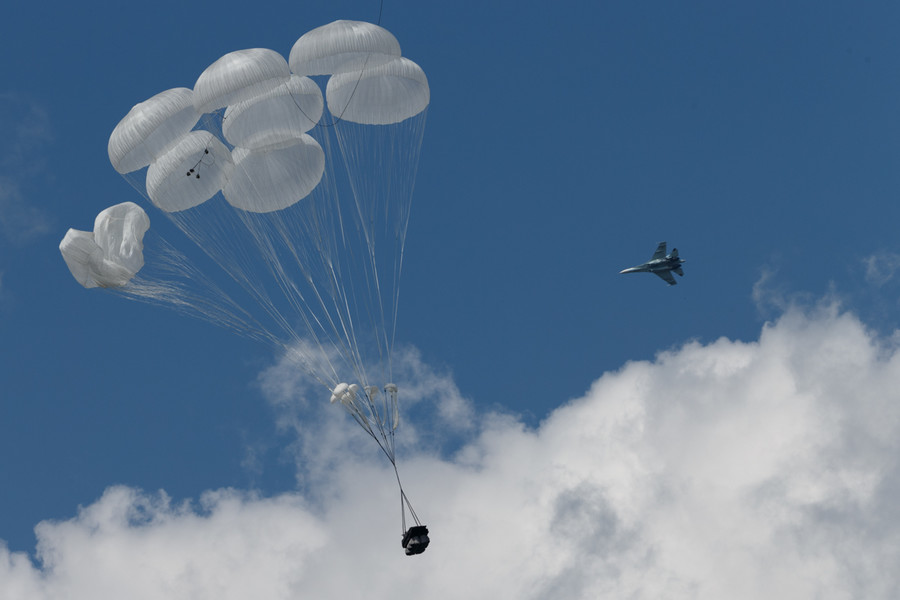 Dropping vehicles with a crew inside allows them to get combat-ready within minutes after the airdrop. The unique technique was conceived and implemented by the legendary commander of the Airborne troops, Army General Vasiliy Margelov.
The very first airdrop of its kind was performed back in 1973 with Margelov's son, Aleksandr, personally taking command of the test vehicle. The elder Margelov wanted to go himself, but the Soviet leadership did not permit it.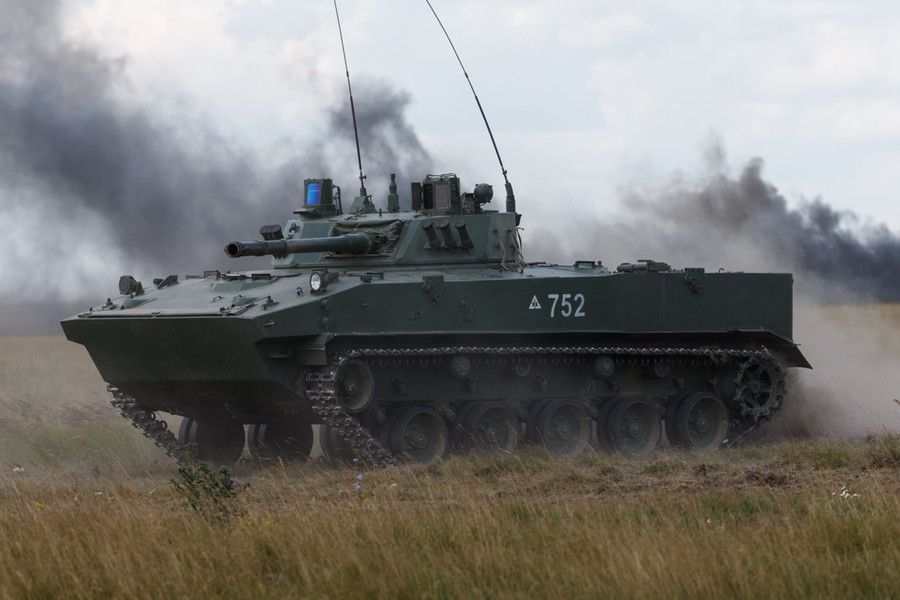 Naturally, such airdrops require the most reliable kind of equipment, as any malfunction would spell certain death for the servicemen. Not to mention the material losses – a certain sabotaged NATO airdrop in 2016 provided an example of what happens to a combat vehicle after a freefall from a plane.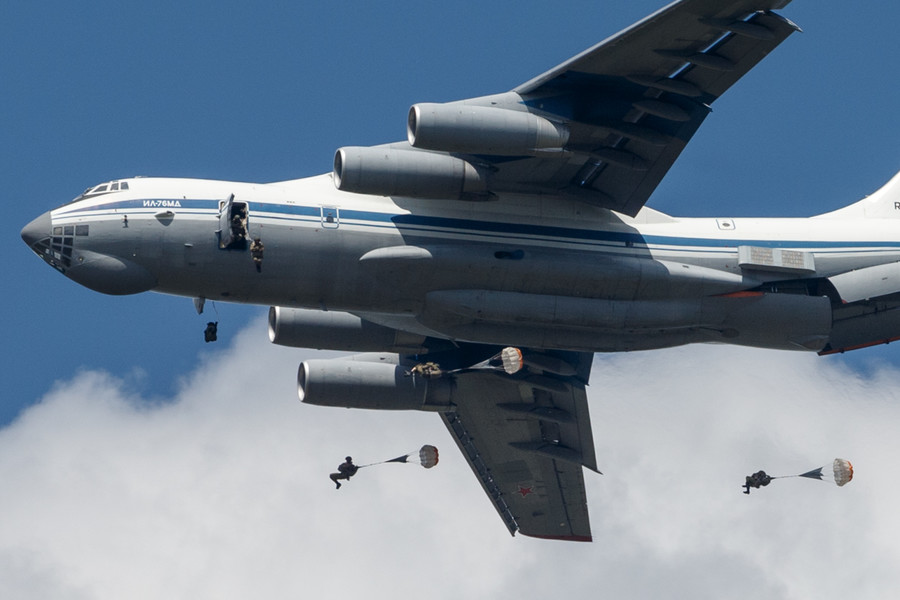 The BTR-MDM armored personnel carriers (APC) were adopted by the Russian military back in 2015, but they've never been airdropped with a crew inside until this latest exercise. The vehicle and its crew safely parachuted from an altitude of over 1,800 meters (over 5,900 feet). The new machine weighs nearly 14 tons and houses two crewmembers and 13 paratroopers. Its predecessor, the BTR-D, weighs only eight tons.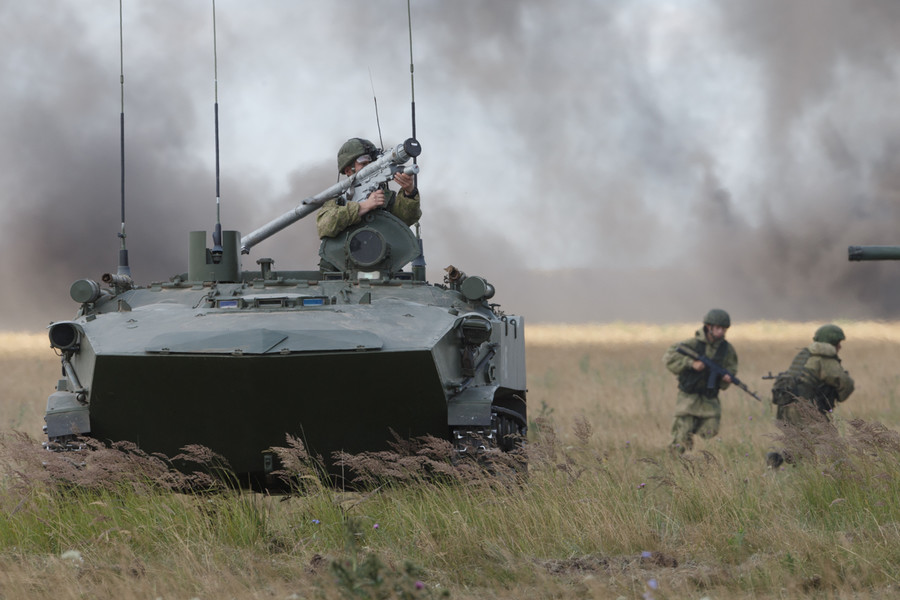 Apart from the new APCs, the paratroopers used two different types of parachutes during a jump from a single plane for the very first time – the rusted Arbalet-3 and new Tandem Military parachute system. The latter parachute is undergoing final testing and is expected to get to the Airborne Troops en masse before the end of this year.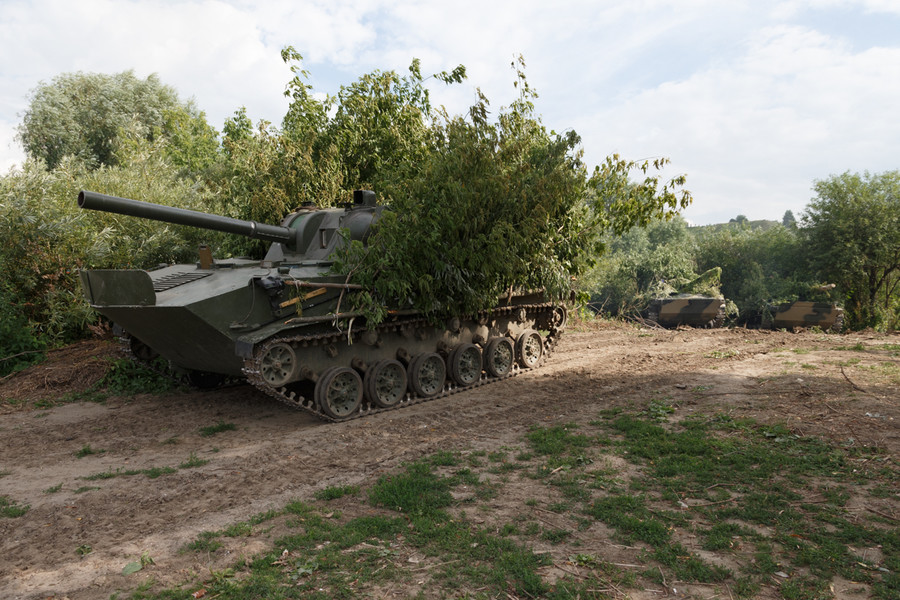 All in all, over 200 armored vehicles and some 2,500 servicemen took part in the drills. The Ryazan Airborne Regiment was bolstered with two battalions of airmobile self-propelled 2S9 Nona mortars, D-30 towed howitzers, an anti-aircraft squad and other units. Several observation UAVs were also engaged in the exercise. Transport aviation brought various planes, such as the iconic Il-76 and An-124.