Protester dragged from Putin-Trump press conference venue (PHOTO,VIDEO)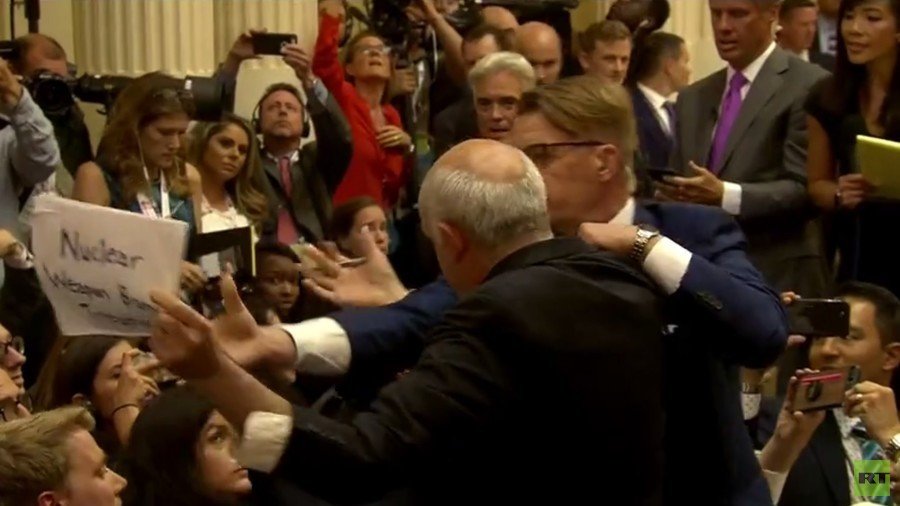 A protester has been removed from the press conference hall ahead of the joint media stakeout by Russian President Vladimir Putin and his US counterpart Donald Trump.
The man has been forcibly removed by the security guards moments ahead of the press conference. Later identified as Sam Husseini, an accredited correspondent for The Nation magazine, the man held a pack of papers bearing 'Nuclear Weapon Ban Treaty' inscription and shouted at the audience.
The agreement, known officially as the Treaty on the Prohibition of Nuclear Weapons, was passed by the UN General Assembly last July. The deal bans all nuclear-weaponry-related activities for non-nuclear states and provides a framework for disarmament for nuclear ones. All the countries who actually have nuclear weaponry did not vote on the document and did not sign it. So far, only 11 states have ratified the agreement, which is set to take effect when 50 states worldwide ratify it.
Think your friends would be interested? Share this story!
You can share this story on social media: