S. Korea summons Russian officials after scrambling jets to escort Russian planes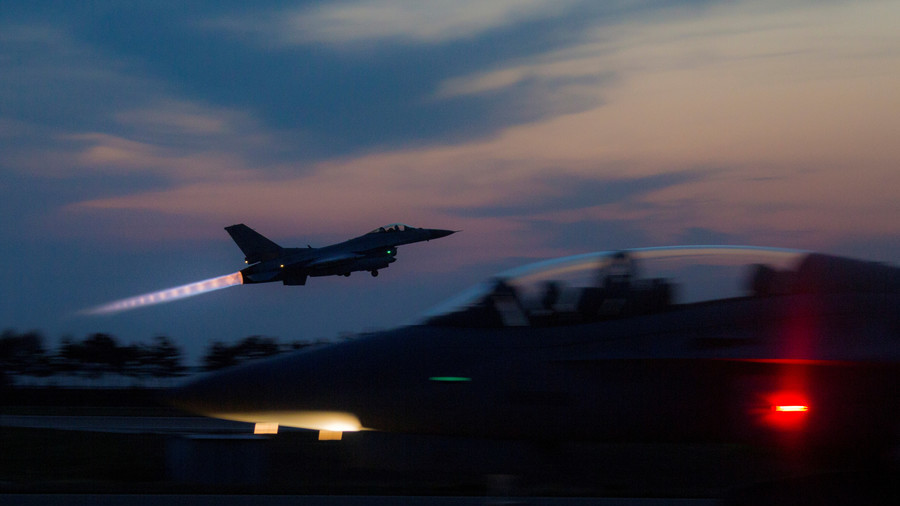 South Korean defense and foreign offices summoned Russian officials after its air force were dispatched to warn Russian bombers of entering its air defense zone. Moscow says the planes were flying over the international waters.
Russia's defense ministry confirmed that South Korean planes escorted two Tu-95MS strategic bombers and Su-35S aircraft as they conducted a regular flight over "neutral waters" of the Yellow Sea and the Sea of Japan and the western part of the Pacific Ocean. At various stages of the route the Russian warplanes were escorted by South Korean F-15 and F-16 fighter jets and Japanese F-2A war planes, according to the statement.
South Korea says two Russian military planes entered four times its air defense identification zone (KADIZ) over the Yellow Sea and the Sea of Japan and flew away following warnings on Friday afternoon.
The incident prompted South Korean Ministry of Defense to summon Russia's military attaché to South Korea, Andrey Falileev, the Yonhap agency reported on Saturday. The ministry's deputy director-general for international policy, Park Chul-kyun, told Falileev that the move "will not help efforts to stabilize the Korean Peninsula as well as Northeast Asia." Citing the possibility of mid-air collision, he called "to prevent such incidents from happening again."
Meanwhile, deputy chief of the Russian mission in South Korea was summoned to the Foreign Ministry, where director-general for European Affairs Jung Ki-hong expressed regret over the flyover.
Think your friends would be interested? Share this story!
You can share this story on social media: