South Korea wants railroad link to Russia through North Korea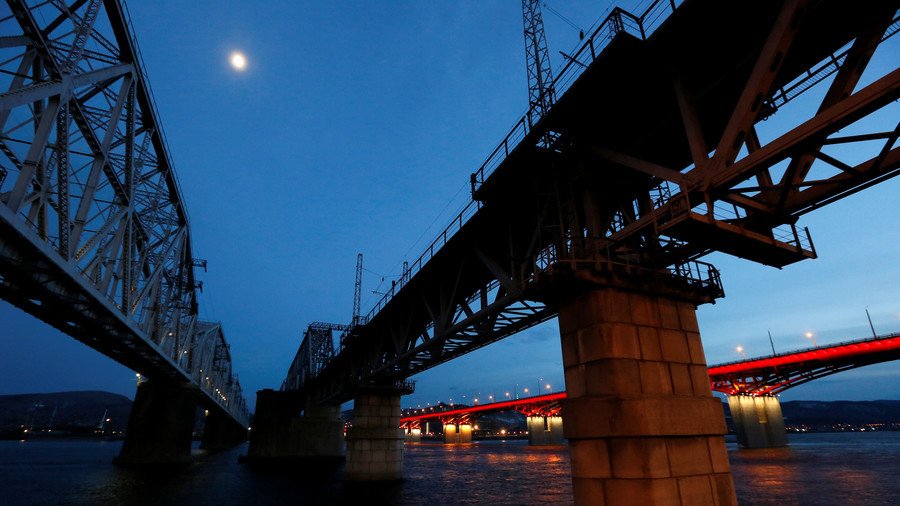 Seoul, Moscow and Pyongyang can implement several major trilateral infrastructure and energy projects if stability is reached on the Korean peninsula, according to South Korean President Moon Jae-in.
One such project could be a railway that will be able deliver goods from Russia to South Korea through North Korea. "Once the Trans-Korean Main Line is built, it may be connected to the Trans-Siberian Railway. In this case, it will be possible to deliver goods from South Korea to Europe, which would be economically beneficial not only to South and North Korea but to Russia as well," Moon Jae-in said in an interview with Russian media ahead of his state visit to Moscow.
A gas pipeline coming from Russia to North Korea to be extended to the South is another possibility, he said. "We can also build a gas pipeline via North Korea, so that not only South Korea will receive Russian gas but we will also be able to deliver it to Japan," the South Korean president said.
The project to unite the Korean Peninsula with a gas pipeline has been discussed for a long time, but official talks started in 2011. The negotiations were frozen after relations between Seoul and Pyongyang deteriorated. Last week, Russian energy major Gazprom announced it resumed talks with Seoul over the construction of a gas pipeline connecting Russia with North and South Korea.
The countries could also connect their electricity grids, Moon Jae-in said. "We can also establish a powerline that would allow us to receive electricity from Russia. It could also be delivered not only to South and North Korea but also to Japan."
For more stories on economy & finance visit RT's business section
You can share this story on social media: