Uneasy alliance: Transatlantic partners face contentious NATO summit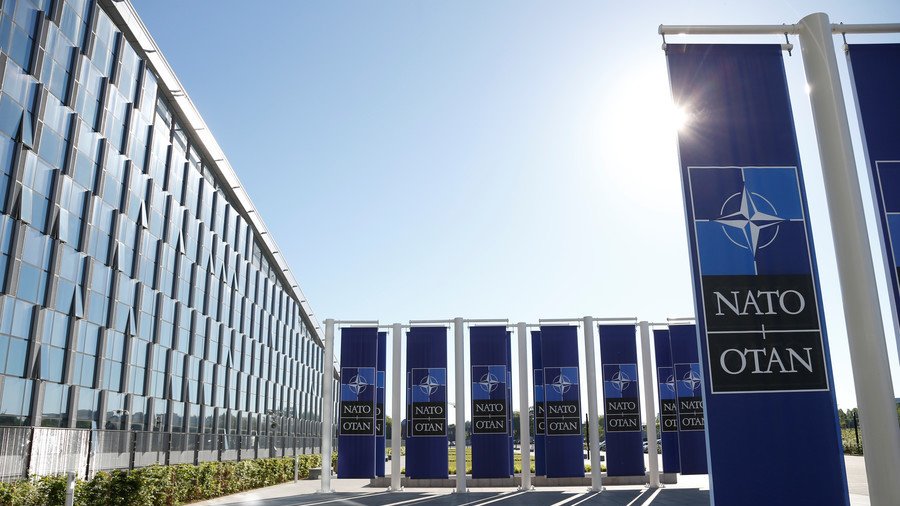 Combating mistrust – not terrorism – may be the top item on the agenda for NATO when it meets in Brussels this week. Usually a scripted snooze-fest, this year's summit has been billed as a showdown between deeply-divided allies.
Member states of the North Atlantic Treaty Organization (NATO) will assemble at their new headquarters in Brussels from July 11-12, amid growing unease between Washington and its European allies on issues ranging from defense spending to Donald Trump's tariffs. NATO members have also expressed concern over reports that Trump is considering withdrawing some of the US troops currently stationed in Germany.
In the run-up to the summit, EU officials have questioned whether the transatlantic alliance can be preserved, with even NATO Secretary General Jens Stoltenberg conceding that "it is not written in stone that the transatlantic bond will survive forever."
Britain has been playing the 'Russian threat' card to boost unity among its allies, with some German and US officials already fretting over the Trump-Putin summit on July 16. With the image of the perennial Russian 'boogeyman' losing its potency, the alliance may find itself doing a bit a soul-searching in Brussels.
Time to pay up?
Financing will be one of the more touchy issues to be deliberated over at length in Brussels. By the end of the year, only eight of NATO's 29 members (including the United States) will spend at least two percent of their GDP on national defense. Trump has repeatedly called on member states to honor the alliance-wide defense spending agreement – and his frustration may not be entirely unwarranted. In 2017, 74 percent of NATO's entire defense expenditure was underwritten by the US.
Efforts to alleviate Trump's concerns over funding are apparently already underway: On Monday, The Times reported that UK Defense Secretary Gavin Williamson wants Germany to buy more military transport, including helicopters, ferries and trucks, in order to appease Washington's demands. German Chancellor Angela Merkel pledged over the weekend that Berlin would increase defense spending to meet the NATO-recommended target of 2 percent of GDP.
Reports emerged last month that Trump even floated the idea of a large-scale withdrawal of the 35,000 US troops currently stationed in Germany, in protest over Berlin's inadequate financial contribution towards the bloc's budget. The threat – real or imagined – has sent Europe scrambling to reassess the wisdom of relying so heavily on the United States for its collective defense.
Talking Turkey
Turkey's role in the defensive club will likely be a topic of discussion during the summit. After all, US Ambassador to NATO Kay Bailey Hutchison has already accused Moscow of trying to coax Ankara out of the alliance.
"I do think Russia is trying to flip Turkey. They're trying to flip many of our allies," Hutchison said during an interview on Sunday, exemplifying the atmosphere of paranoia that will hang over the summit.
Predictably, Hutchinson provided no evidence for her bold claim, although Ankara has been under fire from Washington for its decision to purchase Russian S-400 missile defense systems.
Tensions between the two allies were further exacerbated after Turkey launched a military incursion into northern Syria to push out US-backed Kurdish forces.
Europe hedges bets with EU security plans
Uncertainty about Washington's commitment to Europe's security has prompted the EU to take measures into its own hands. The bloc began to develop ways to increase its military might independent of NATO in 2017, when Brussels launched the Permanent Structured Cooperation (PESCO).
EU leaders have reassured their NATO allies that PESCO and other European joint military projects won't bypass or undermine the defensive bloc, but the initiative has undoubtedly stoked mistrust. European Commission chief Jean-Claude Juncker has called for a "fully-fledged European Defense Union" by 2025, raising questions about NATO's future role in ensuring European security.
"You can't have a European army and NATO existing side-by-side. And maybe your next big challenge is European citizens will need to work out who do they best feel protected by," former UKIP head Nigel Farage argued last week during a debate in European Parliament. "The European army or America and NATO? I think I know what the decision of the people will be. Next week we may well find out."
Trump & Russia, sitting in a tree?
Few will be surprised if breathless discussions about Russian meddling, hacking, aggression, and other nefarious Kremlin plots, dominate the summit. Trump has already found himself in hot water for reportedly suggesting at last month's G-7 summit that Crimea was legitimately part of Russia because its inhabitants speak Russian.
The fact that he will be meeting with Russian President Vladimir Putin in Helsinki a few days after the NATO summit has even sparked wild conspiracies about the US president "reporting" to his Russian puppet master.
However, much of the sensational media reports about Trump defying the alliance's less-than-cordial stance on Russia has no factual basis: US diplomats charged with negotiating agreements ahead of the summit have not received instructions, contrary to decades of conventional US foreign policy. Indeed, like his predecessor, Trump is gearing up to condemn Russia's 'invasion' of Ukraine, and is expected to sign off on a range of new plans that will expand US military activity in Europe, not diminish it.
Like this story? Share it with a friend!
You can share this story on social media: