'You're hell-bent on colliding with NATO' – Farage slams EU defense project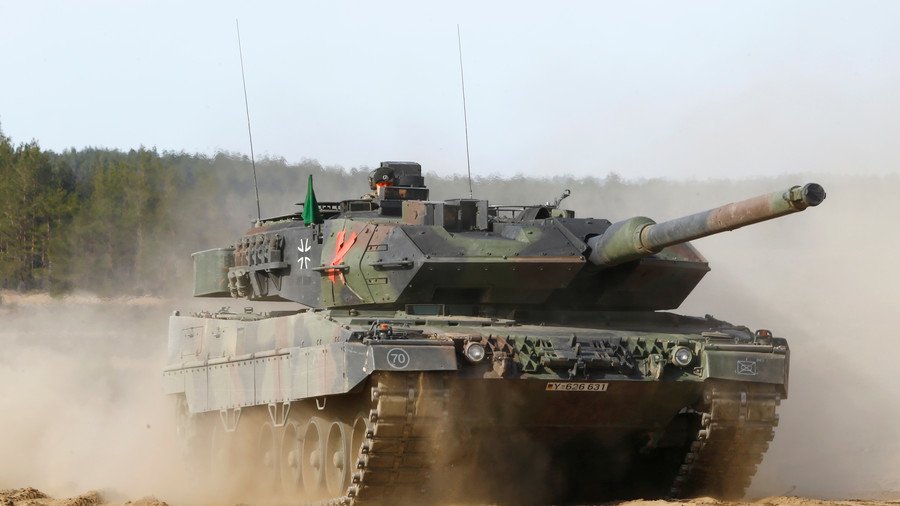 Former head of UKIP Nigel Farage slammed the EU defense plan, saying that by building an army to rival NATO, Brussels is "hell-bent" to be in direct collision with President Donald Trump and the bloc.
"You appear to be hell-bent on pushing for your European army, hell-bent for a foreign policy without veto, and hell-bent to be on a direct collision course with President Trump, and with NATO," Farage said on Tuesday while blasting the EU leadership during a debate at the European Parliament.
Former head of the openly Eurosceptic UK Independence Party (UKIP) rode roughshod over the idea to create a "fully-fledged European Defense Union" by 2025 – the initiative pushed by the European Commission chief Jean-Claude Juncker and supported by many EU member states. Reminding everyone that NATO leaders are to meet Donald Trump in Brussels next week, Farage warned that the establishment of 'parallel' military structures in Europe will eventually spur a conflict with Washington and NATO.
"You can't have a European army and NATO existing side-by-side. And maybe your next big challenge is European citizens will need to work out who do they best feel protected by," the politician told EU bureaucrats. "The European army or America and NATO? I think I know what the decision of the people will be. Next week we may well find out."
The EU started to develop ways to increase its military might independent of NATO in 2017 when Brussels launched the Permanent Structured Cooperation (PESCO). PESCO's aim is to create a framework for the EU member states to invest in joint defense projects and enhance collaborative military capabilities, like cross-border troop mobility. The same year the EU established the European Defense Fund tasked with financing joint military research and acquisition of arms and warfare technology.
READ MORE: US not NATO's 'piggy bank'? Trump 'likely' to talk straight at bloc's upcoming summit
EU leaders have been assuring their NATO allies that PESCO and other European joint military projects won't bypass or 'duplicate' the bloc. Yet, Washington still seems wary of EU's plans. "Certainly, we do not want this to be a protectionist vehicle for EU," the US envoy to NATO Kay Bailey Hutchison told the press in February, warning that initiatives like PESCO can potentially "splinter the strong security alliance that we have." Speaking about the 'EU expeditionary forces' and other possible joint forces operated by EU nations, she said no other alliance can "duplicate" NATO, and such attempts will be "not money well spent", and "certainly not efficient."
Like this story? Share it with a friend!
You can share this story on social media: