'Not on my watch': Nurse confesses to killing at least 20 to avoid 'nuisance' of telling next of kin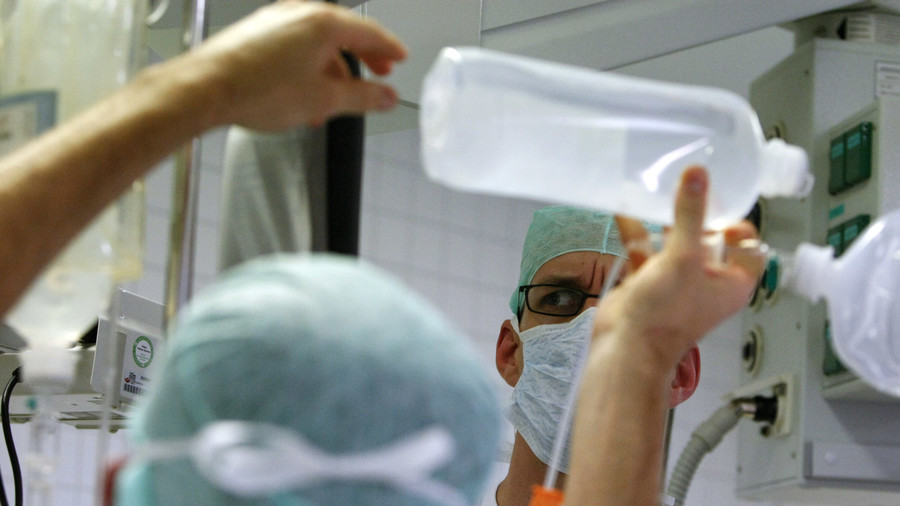 A Japanese nurse who may have killed dozens of elderly patients wanted to ensure that her terminally ill victims died anytime but on her watch, due to the "nuisance" of facing relatives with tragic news, Japanese media reported.
A 31-year-old nurse suspected of having a hand in the death of 48 patients at Oguchi Hospital in Yokohama in the summer of 2016, has reportedly confessed to murdering the ill patients that were already on the verge of death. Unable to cope with the emotional burden of having to explain to the relatives why the patient died on her watch, Ayumi Kuboki allegedly killed her victims by administering intravenous drips with a disinfectant containing benzalkonium chloride.
"I hated seeing the rapid deterioration in their condition," Kuboki was quoted as telling investigators. "I did not want them to die during my shift. It was troublesome and difficult having to explain to their family members."
"It would be a nuisance if that responsibility fell on me," she explained.
Kuboki was arrested on Saturday on suspicion of killing Sozo Nishikawa, 88, who died in September 2016. When questioned, she immediately confessed to the elderly patient's murder. Kuboki reportedly confessed to murdering at least 20 other patients out of the 48 that passed away between July and September 2016.
"I also administered antiseptic solution with other patients," Ayumi Kuboki was quoted as saying. "I did that to about 20 patients."
Kuboki gained a nurse's license in 2008. She began working at Oguchi Hospital in May 2015 after working in another hospital.
Despite her confession, authorities remain unconvinced that she targeted only the terminally ill people. Some of the patients who passed away within the three-month time frame did not have serious conditions, sources close to the investigation told the Asahi Shimbun. Police meanwhile confirmed that at least four patients cared-for by the nurse at Tsurumi Ward died in mysterious circumstances after their autopsies showed disinfectant in their bodies. The investigation continues.
Think your friends would be interested? Share this story!