'The game was fair, that's what matters' – Kremlin spokesperson on Vida's 'Glory to Ukraine' chant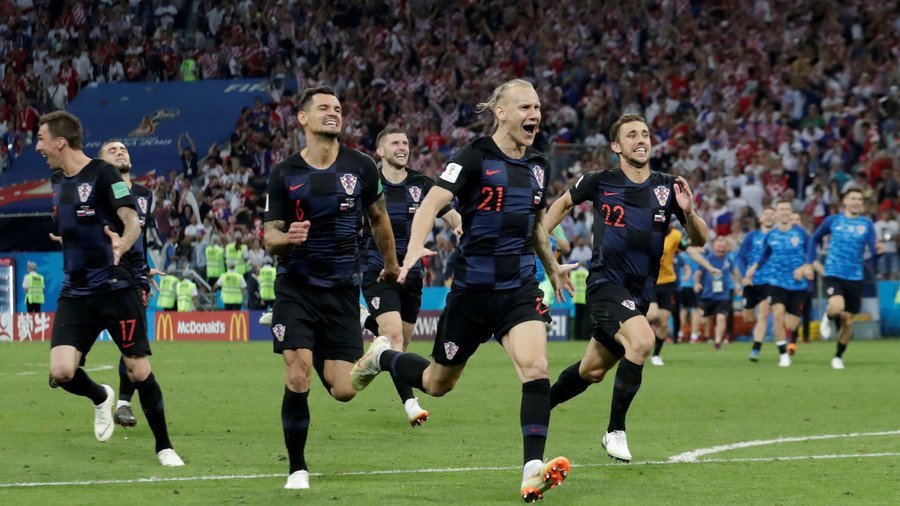 Kremlin spokesperson Dmitry Peskov, commenting on the controversial 'Glory to Ukraine' chant by a Croatian football player, said that the important thing is that Croatia's victory over Russia in the FIFA World Cup was fair.
"The game was fair. That's what matters," Peskov said on Tuesday about the controversial video posted by a Croatian defender Domagoj Vida after his team defeated Russia in the quarter-finals.
"We congratulate both our players for their brilliant game and the Croatian squad which advances further [to the semi-final]."
Croatia scored a dramatic victory over Russia on July 7, beating the host nation in a penalty shootout. Shortly afterwards Vida, joined by his former squadmate Ognjen Vukojevic, recorded a video saying "Glory to Ukraine!" The phrase today is employed by many Ukrainians as a patriotic chant.
READ MORE: Croatia's Vida warned by FIFA but avoids suspension over 'Glory to Ukraine!' video after Russia win
However, it is also associated with the Ukrainian Insurgent Army (UPA), a nationalist paramilitary group which collaborated with the Nazis during WWII. The chant stays popular among modern Ukrainian nationalists, many of whom share strong anti-Russian sentiment.
Vida quickly explained that the stunt was a harmless "joke" since he and Vukojevic both used to play for Ukrainian club Dynamo Kiev. He later received an official warning from FIFA's Disciplinary Committee, while Vukojevic was removed from the national team coaching staff.
Croatia's Football Association apologized for Vukojevic's behavior and cautioned other players against making videos that may be found provocative. Vida further apologized, saying that he didn't mean to offend anyone.
If you like this story, share it with a friend!
You can share this story on social media: