France deploys armed undercover agents on trains to prevent terrorist attacks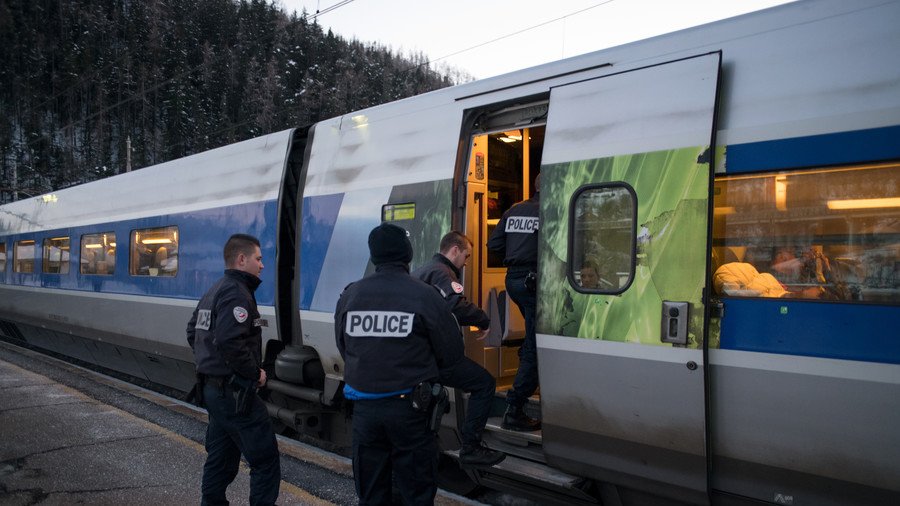 France is deploying undercover officers from elite forces on trains across the country. Blending with passengers and being extremely discrete, the agents blow their cover only in the event of a terrorist attack.
National gendarmerie presented the counterterrorism operation under the code name "Train Marshal" this Thursday. It envisions that discrete members of the national gendarmerie intervention group (GIGN) – an elite police tactical unit tasked with counterterrorism, hostage rescue and surveillance of national threats – will travel on French trains.
READ MORE: Belgium detains 2 for plotting terrorist act in Paris, seize 500g of 'Mother of Satan' explosives
"[The train marshals] will be traveling every single day, and board passenger trains operating nationwide. They will change their travel itinerary depending on the threat level," France's national gendarmerie commander Colonel Ghislain Rety explained to AFP, as he announced the start of the operation. He added that the goal of these undercover agents is "to be efficient and reassure the population."
The incognito agents should mix with the people, sit with passengers, but only intervene in the event of a terrorist attack, Rety stressed.
READ MORE: France faces 'very high' terrorism risk – Paris prosecutor
According to the national gendarmerie commander, the failed attack on a Thalys train on its way from Amsterdam to Paris back in 2015 was the "motivating factor" for the operation. In that incident, Ayoub El Khazzani, a 25-year-old Moroccan armed with a Kalashnikov assault rifle, an automatic Luger pistol and a knife, opened fire in a train carriage. The potential massacre on the train was prevented by three Americans, a Briton and a Frenchman who were in the carriage. Three people were injured before they managed to subdue the attacker.
The train marshal operation was tested in French national railway company (SNCF) venues in late 2017, authorities said. It was inspired by the US Federal Air Marshal Service (FAMS), which was formed back in 1961. The armed FAMS agents travel incognito on US commercial flights.
Think your friends would be interested? Share this story!
You can share this story on social media: