'Take a selfie with God and I'll resign,' says Duterte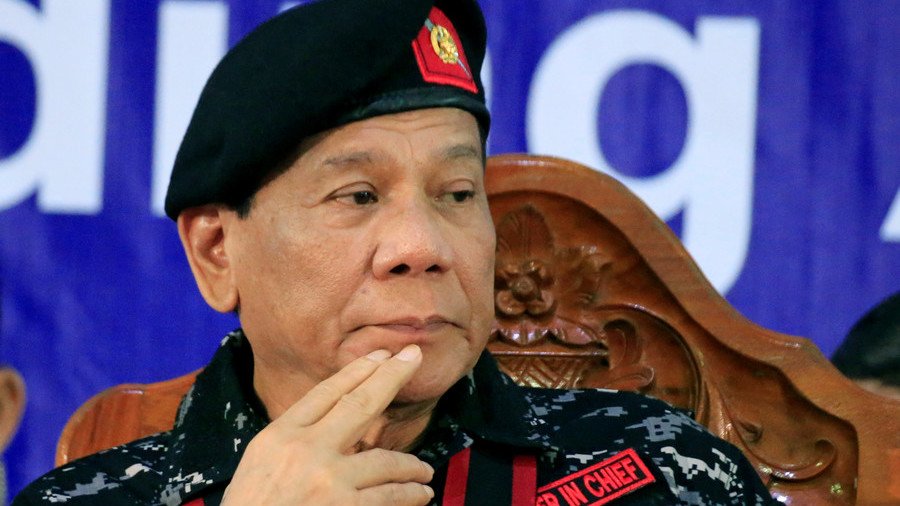 Philippines President Rodrigo Duterte has promised to resign immediately – if a Christian can show him any proof that God exists. It comes just weeks after he outraged religious groups for calling God "stupid."
The outspoken leader made the vow on Friday during one of his signature freestyle speeches. Duterte said if anyone can say that they have either "been to heaven, talked to God [or] saw him personally," he would resign as president "tonight."
"I just need one witness who will say, 'Mayor, those fools at the church ordered me to go to heaven and talk to God. God really exists. We have a picture together and I brought a selfie,'" he added, during the opening of a science and technology event in southern Davao city.
Duterte then hit out at the Catholic Church by asking why followers are required to donate money to the Church. "If you are really helping people, why do you ask money from them?" he questioned.
READ MORE: 'Not in a million years!': Duterte defiant amid calls to apologize over 'stupid God' remarks
This isn't the first time the 73-year old has criticized Christian groups and their 'God.' In June, Duterte called God "stupid" during a discussion about the Biblical story of creation. In response, Christian groups accused him of insulting God and demanded an apology, to which the president replied: "Not in a million years."
Duterte has just celebrated his second year in office but critics cite his verbal war with Christians as one of the many reasons he has "become isolated domestically and internationally," and may not see the end of his six-year term.
You can share this story on social media: