'Fake news' a loosely-defined term used for political gain – Greenwald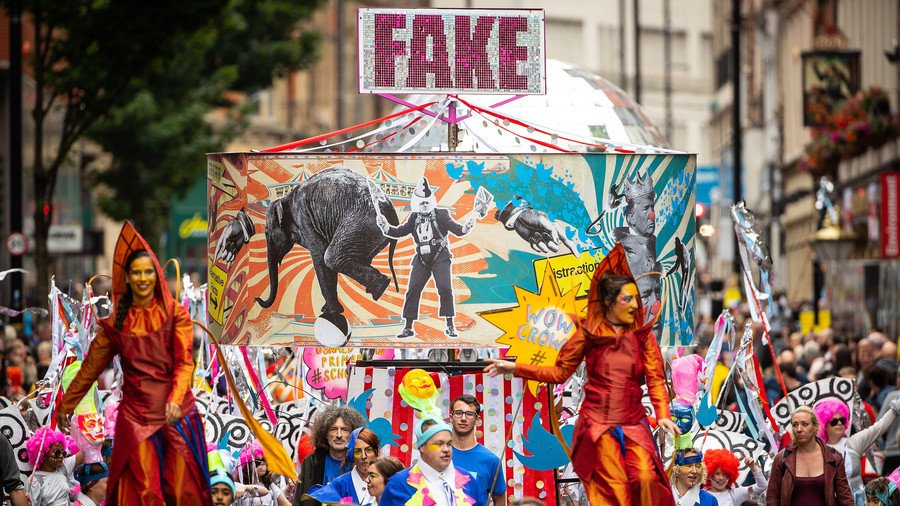 The current buzzword 'fake news' lacks substance because it has no clear definition and is used by politicians to describe narratives they don't like, journalist Glenn Greenwald told a panel in Moscow.
Greenwald, who is best known for his collaboration with NSA whistleblower Edward Snowden, which exposed the scale of electronic surveillance conducted by the US and its allies worldwide, took part in an expert panel in the Russian capital dedicated to the phenomenon of "fake news" and its impact on relations between the people, traditional media and government.
"I don't know why we need a new term for lying or propaganda," Greenwald said about the expression. The US "has invented concern over this term, 'fake news,' in 2016 and has this concern being generated by the very same media, that only a decade earlier was telling all of its citizens that Saddam Hussein had nuclear and biological and chemical weapons and was in an alliance with Al Qaeda – lies that provoke one of the most disastrous wars of this generation."
"We now see governments trying to claim powers based on this term," Greenwald added. He said he personally doesn't trust any government to censor "given how often fake news comes from the governments themselves."
Greenwald and other guests discussed a number of issues, related to false information and its dissemination in the modern world. Those include technological advances, which allow falsification of voices and images of public figures with little technical expertise or cost, the role of tech companies as the self-proclaimed gatekeepers for news and how all-pervasive social media now allows politicians running for office to campaign through fear mongering – all the while brushing aside scrutiny by the traditional media.
READ MORE: 'So excited to reunite': Snowden's confidant Glenn Greenwald meets with whistleblower (PHOTO)
The panel, which was part of the International Cybersecurity Congress, also included Italian journalist Giovanni Zagni, who runs a cite double checking political statements, Sergey Nalobin, a PR official in the Russian foreign ministry, and Alexey Venediktov, editor-in-chief of the radio station Ekcho Moskvy. It was moderated by RT Editor-In-Chief, Margarita Simonyan. Watch the event in full.
Like this story? Share it with a friend!
You can share this story on social media: