Turkey to hit back if US introduces sanctions over S-400 deal with Russia – FM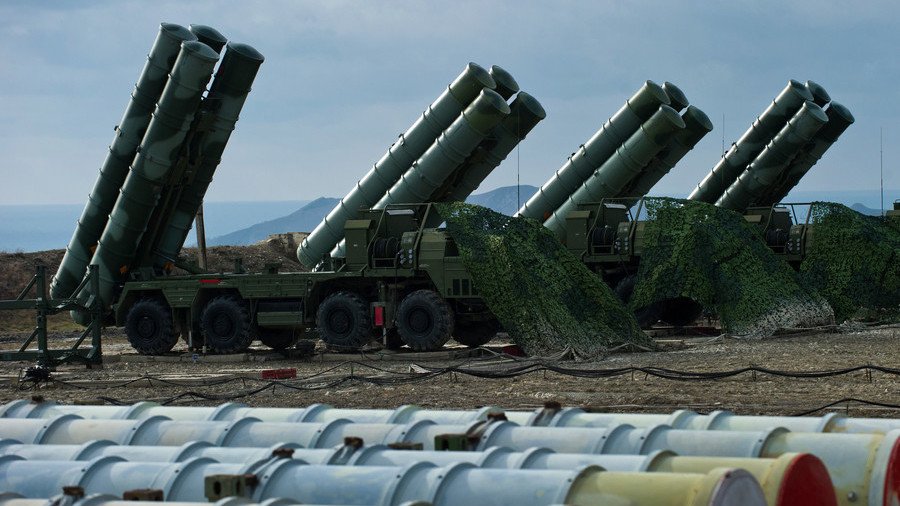 Ankara will fire back if the US imposes sanctions over the purchase of S-400 air defense systems from Russia, Turkey's Foreign Minister reiterated, adding he hopes Washington is wise enough not to spoil ties with its NATO ally.
Moscow and Ankara inked a $2.5-billion deal on the procurement of Russia's S-400 Triumph (NATO reporting name SA-21 Growler) in December last year. The Turkish military is expected to take delivery of the first S-400 in early 2020.
"We buy the S-400, you do the sanctions," Foreign Minister Mevlut Cavusoglu said responding to the US State Department's threat to sanction Turkey if it completes the purchase of the anti-aircraft systems.
"If you do so, you'll see the response. If you want such kind of relationships, that's your choice," the diplomat was quoted as saying by local media.
The Trump administration does not want to set the US on a collision course with Turkey, Cavusoglu said, adding Washington "does not want to spoil relations" as it cannot afford "to lose an ally like Turkey." But while Donald Trump "has great respect" of Turkish leader Recep Tayyip Erdogan, "bilateral relations are not enough."
The S-400, the most advanced weapons system of its kind in the Russian army's inventory, is said to be able to engage airborne targets at ranges of up to 400km and ballistic missiles at 60km away. The launcher can use at least four types of interceptor missiles, suited to different targets.
Cavusogly has vowed retaliation to US sanctions on numerous occasions this year. "If they want to punish Turkey with sanctions, then Turkey would react differently than Russia or other countries. We would answer. You should not threaten us. We are a NATO ally," he warned in March.
"The US is threatening many, saying something like: 'Do not buy gas from this or that country.' That will not do. Being strong is not being right." Thus far, Washington appears to be still trying to sink the S-400 deal without introducing sanctions or making other hostile moves, which might further jeopardize already-strained relations with Turkey.
Like this story? Share it with a friend!
You can share this story on social media: