'Unfair competition': Russian foreign minister blasts US attempts to thwart Turkey S-400 deal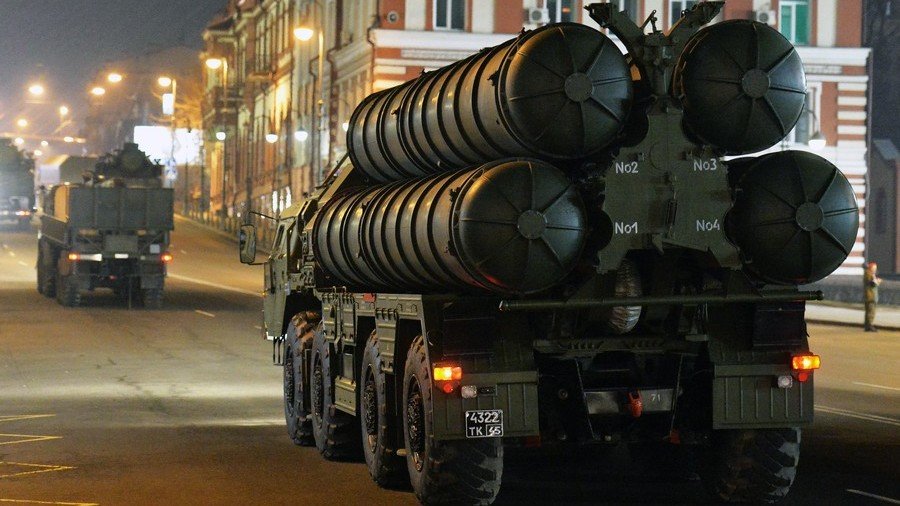 Russian Foreign Minister Sergey Lavrov described US threats to impose sanctions on Turkey if it purchases Russian S-400 anti-aircraft missiles as blackmail, and an attempt to secure the market for US firms.
"What Mr. Mitchell has said about Ankara risking being subject to sanctions if it goes ahead with the S-400 purchase from Russia is a typical example of attempted blackmail with the intention of giving American companies an unfair advantage in market competition," Lavrov said at a Friday press conference following talks with Austrian Foreign Minister Karin Kneissl.
The Russian foreign minister referred to a statement made earlier this week by US Assistant Secretary of State Wess Mitchell. "Ankara should be mindful of the risks in making strategic concessions to Moscow in order to achieve its tactical objectives in Syria. Ankara claims to have agreed to purchase the Russian S-400 missile system, which could potentially lead to sanctions under section 231 of CAATSA and adversely impact Turkey's participation in the F-35 program," Mitchell said in a speech before the House Foreign Affairs Committee.
Earlier, officials from the US and other NATO nations said Turkey's use of the S-400 system would compromise NATO's communications and cause interoperability problems.
They also hinted that if the deal goes ahead, Ankara can face sanctions under the Countering America's Adversaries Through Sanctions Act (CAATSA), which was signed in August and aimed, in particular, at hindering Russian arms exports.
In December last year, Moscow and Ankara signed a $2.5-billion agreement on the procurement of Russia's S-400 Triumph anti-aircraft system (NATO reporting name SA-21 Growler).
Supplies of the S-400 complexes to Turkey are scheduled to begin in early 2020. However, after Sergey Lavrov held talks with Turkish Foreign Minister Mevlut Cavusoglu earlier this month, he announced that Moscow was ready to fulfill Ankara's request to speed up delivery of the weapons.
You can share this story on social media: