'US won't even sell us rifles': Turkey's FM explains purchase of Russian S-400 air-defense systems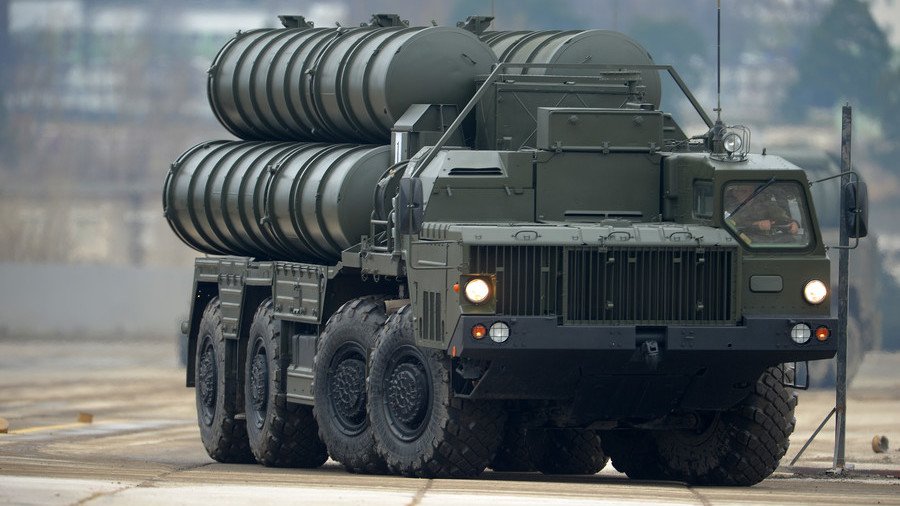 Ankara's decision to purchase Russian S-400 air-defense systems was prompted by the reluctance of its NATO allies, primarily the US, to sell advanced weaponry to Turkey, Foreign Minister Mevlut Cavusoglu has said.
"We needed it urgently because we did not have an air defense system. We even had troubles with buying simple rifles from the US due to concerns of the Congress. We had to buy it from someone," Cavusoglu told the Zeit newspaper, in an exclusive interview.
The S-400 Triumf is the most advanced Russian anti-aircraft system, designed to engage aerodynamic targets at a range of up to 400km and ballistic missiles up to 60km away. The launcher can use at least four interceptor missile types, suited to different targets. An S-400 division can engage up to 36 targets simultaneously.
Turkey, however, is ready to purchase the corresponding US systems, namely Patriot anti-air missiles, as well, if "the US government can guarantee that Congress will approve it," the official stated. This will not mean that Turkey would scrap the agreement with Russia or not use the S-400 systems when they would be delivered, as the country seeks to strengthen military and technological cooperation with many partners simultaneously, including European countries.
"The deal has already been signed. But we will continue to buy products in the future. We hope for joint investment and technology transfer in the armaments sector," Cavusoglu said. "But if we do not get anything from our allies, we have to buy it from somebody else."
Cavusoglu's remarks echoed a statement by Turkey's President Recep Tayyip Erdogan, who vowed to stick to the S-400 deal with Russia, despite the threat of US sanctions. Washington could, potentially, slap Ankara with sanctions over the deal, under the Countering America's Adversaries Through Sanctions Act (CAATSA), which was signed by the US President last August.
"You claimed that the contract with Russia was a mistake. You also said that you might introduce sanctions. We are not going to be accountable to you. We will proceed along the right way without any concessions for the sake of achieving our own goals," Erdogan said earlier this week.
In the event of any US sanctions Turkey will "respond" in a fashion different from other countries, Cavusoglu stated, without providing any details of the possible retaliation.
"If they want to punish Turkey with sanctions, then Turkey would react differently than Russia or other countries. We would answer. You should not threaten us. We are a NATO ally," the top diplomat warned. "The US is threatening many, saying something like: 'Do not buy gas from this or that country.' That will not do. Being strong is not being right."
Washington, however, seems to be still trying to disrupt the S-400 deal without (thus far) introducing sanctions or making other harsh moves, which might further jeopardize already-strained relations with Turkey.
"We're in close discussion with Turkey with respect to their air defense measures and systems they could deploy," commander of the US European Command and NATO Supreme Allied Commander in Europe, Army Gen. Curtis Scaparrotti, said Thursday. "I don't think that's a finished deal yet."
Like this story? Share it with a friend!
You can share this story on social media: