Turkey will start receiving S-400 components from Russia in 2019 – defense minister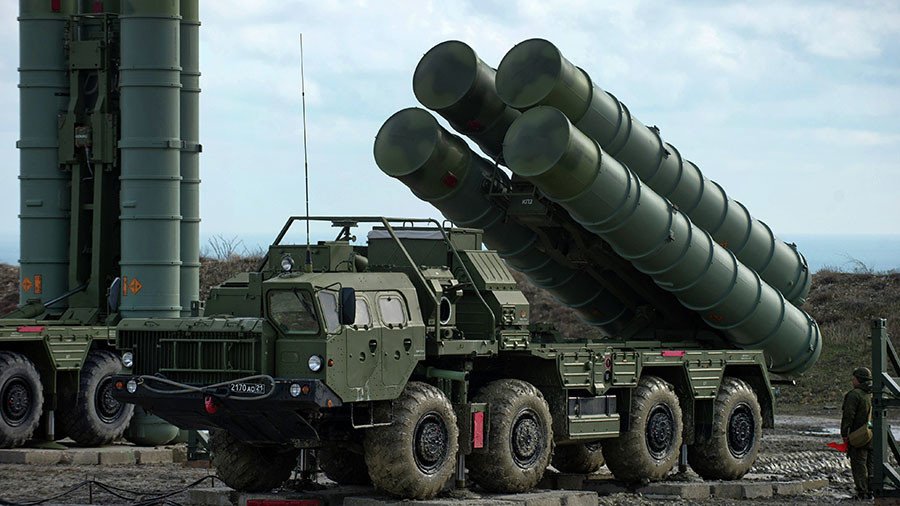 Under a contract with Russia, Turkey will receive first deliveries of the S-400 long-range anti-aircraft system in 2019, the Turkish defense minister told lawmakers. The two countries have an option agreement for extra purchase of the air defense hardware.
Nurettin Canikli on Wednesday gave details of the high-profile arms deal – which was criticized by NATO – to the Turkish Parliament's budget commission. The purchase of the Russian advanced long-range missile system was addressing Turkey's urgent need to boost its defense, he said as cited by the Turkish media.
Plan Bütçe Komisyonumuz, Milli Savunma Bakanlığı Bütçesini görüşmeye başladı. Bakanımız Sn. @nurettincanikli sunumunu yapıyor. Biz Ordu Milletiz.. Her ferdinin vatan, bayrak, ezan, millet ve devlet mukaddesleri uğruna canını feda etmeye hazır olduğu bir milli irademiz var şükür. pic.twitter.com/tOCJZ5eZYM

— İbrahim Aydemir (@_ibrahimaydemir) November 22, 2017
The minister reiterated that with down payment already made for the contract, the decision to buy the system was "complete." He added that Ankara has purchased one S-400 battery from Russia and has an option for a second one.
Turkey's decision to buy the sophisticated Russian military system was criticized by NATO and some individual allies like the US, which said the S-400 was not compatible with the hardware used by members of the organization. American officials hinted that the decision may undermine Turkey's plans to purchase F-35 fighter jets from the US.
Ankara justified the purchase with a reluctance of some of its long-time allies to sell advanced weapon system, which Turkey needs to defend itself. The sentiment may have been affected by the 2015 pullout of Patriot long-range anti-aircraft missiles previously deployed under the NATO aegis along Turkey's border with Syria. The withdrawal came amid an escalating tension over US decision to support Kurdish militias in Iraq and Syria, which are considered a major threat in Turkey.
The S-400 Triumf is Russia's best SAM currently in service, first deployed in 2007. The system is capable of engaging a range of aerial targets, including cruise and tactical ballistic missiles. Some of the interceptor missiles it can launch can take out targets in low earth orbit, according to the Russian military.
You can share this story on social media: