Torched cars & Molotov cocktails: Fatal police shooting triggers violence in France (VIDEO)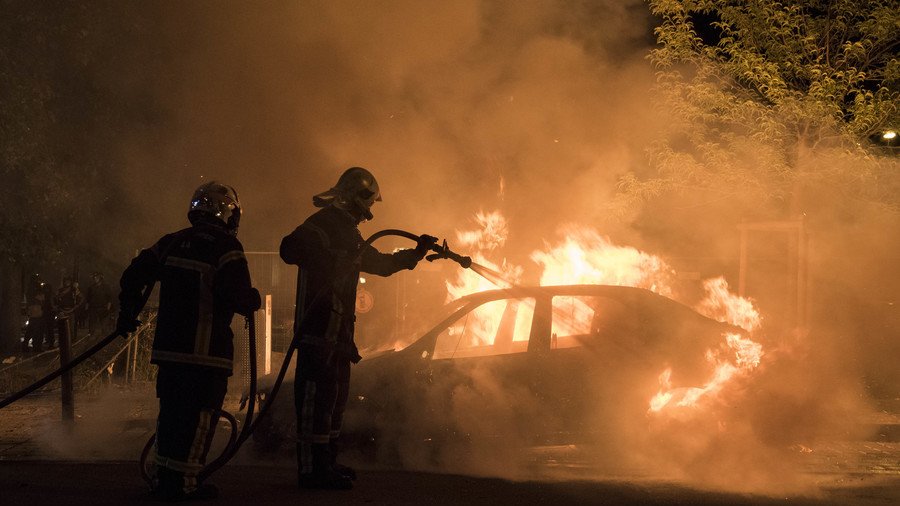 Cars were set alight and Molotov cocktails thrown in violent clashes with police in the French city of Nantes late on Tuesday after a young man was gunned down by police.
Triggered by the death of the 22-year-old man, identified by Le Monde as Aboubakar F., who was shot dead Tuesday night, young people took aim at police. Enraged protesters burned cars, set a shopping center on fire and threw Molotov cocktails in the Breil neighborhood of the city.
The violent clashes weren't solely confined to the district of Breil and affected other two sensitive areas, Dervallieres and Malakoff, where cars were also set ablaze. In the Dervallières furious demonstrators set the adjacent local town hall and house of justice and law on fire. As firefighters tried to quell the flames at around 3 in the morning, the overall situation seemed to have settled.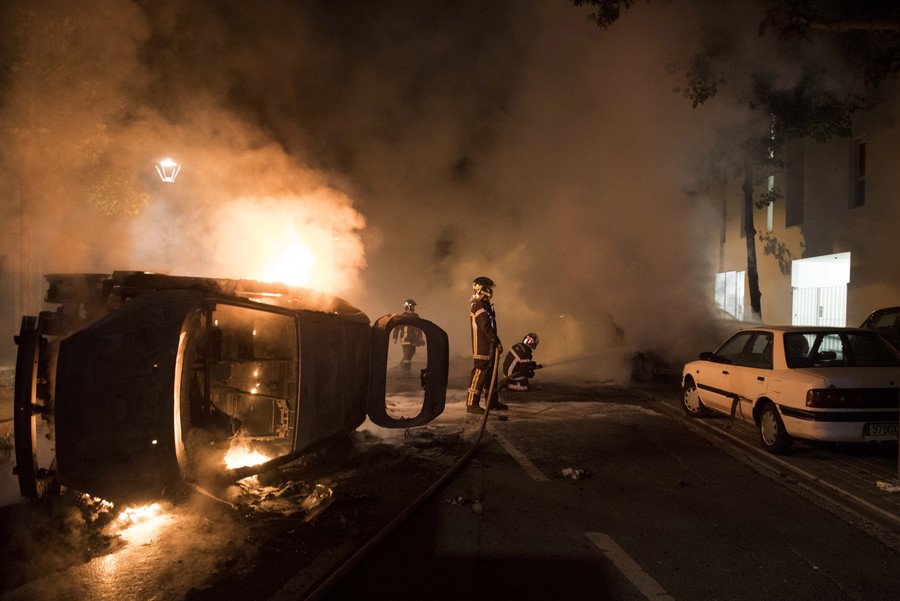 Acccording to the local police chief, Jean-Christophe Bertrand, the shooting incident took place at around 8:30pm on Tuesday when police stopped a car over an infraction. The driver of the car, Aboubakar F. "refused to comply" with requests to have his car inspected, police sources told Le Monde.
Révoltes urbaines dans le quartier de #Breil à #Nantes suite à l'annonce du décès d'un jeune qui aurait été abattu par la police par balles sans « sommation » à la suite d'un contrôle d'identité. Le quartier sous tension est entièrement bouclé. pic.twitter.com/9JctFyJPPf

— Taha Bouhafs🔻 (@T_Bouhafs) 3 июля 2018 г.
Officers received orders to bring the person to the police station, but the man rebelled and hit one of the police officers in the knee, slightly injuring him, local media reported citing law enforcement. One of the officers apparently fired at the driver, hitting his carotid artery, which led to an almost immediate death. He was declared dead upon arrival at hospital, police sources said, cited by Le Monde.
Johanna Rolland, the mayor of Nantes, said there must be complete clarity on the man's death and said that an investigation must be fully transparent. Meanwhile, Pierre Sennes, the public prosecutor for Nantes, said a probe was launched to "determine in what circumstances the policeman used his weapon."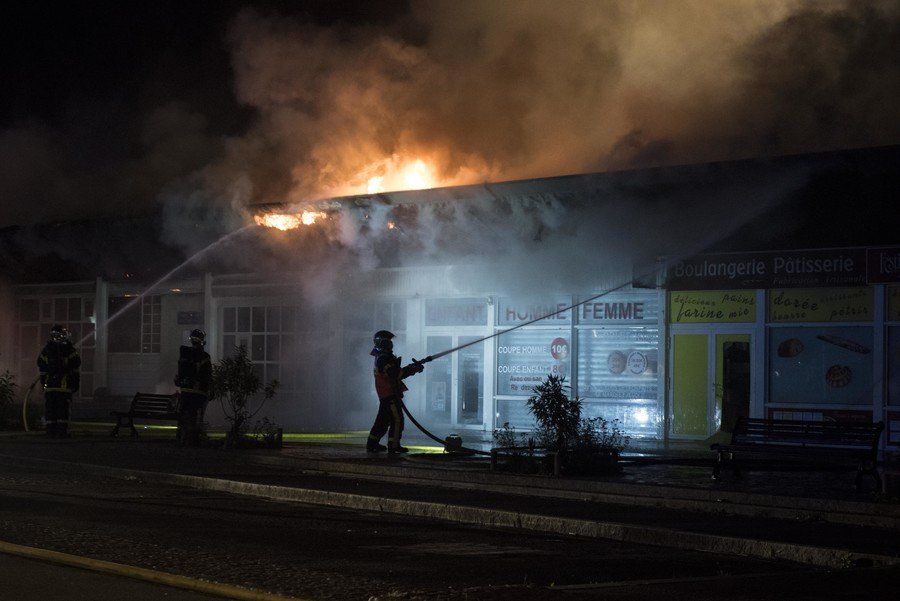 Already on high alert after an incident last week, possibly involving a military weapon, Nantes is expected to receive reinforcements to ensure security in all affected neighborhoods.
Think your friends would be interested? Share this story!
You can share this story on social media: