Archbishop becomes most senior Catholic cleric ever to be sentenced over child sex abuse cover-up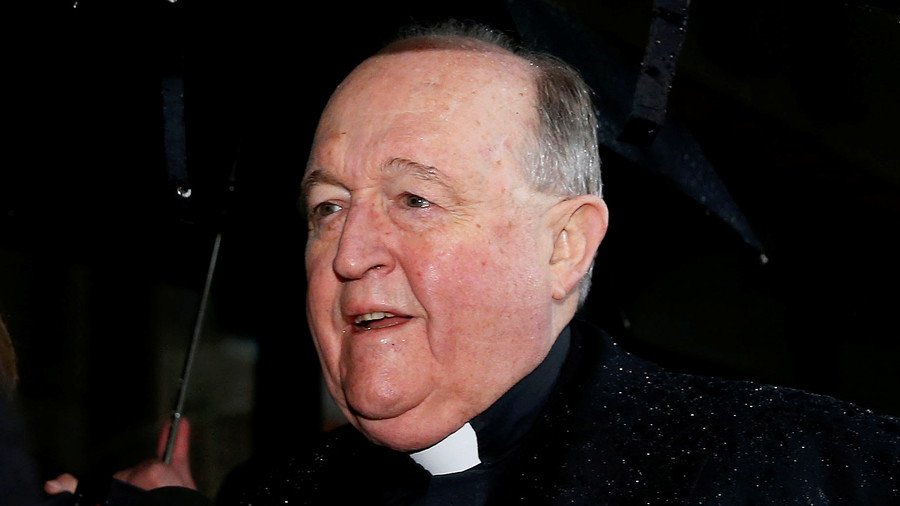 The highest ranking Catholic official to ever be convicted of concealing sexual crimes against children has been sentenced to 12 months in Australia for covering up abuse by a pedophile priest.
Adelaide's Archbishop Philip Wilson was sentenced to a year in detention, after he was found guilty in May of failing to report the sexual abuse of two altar boys by a pedophile priest, Jim Fletcher, in the 1970s. Fletcher, who was found guilty of nine counts of child sexual abuse, died of a stroke in prison in 2016 while he was serving a near eight-year sentence.
On Tuesday Robert Stone, the Newcastle magistrate, denounced "the decades of abuse and its concealment" and said Wilson, who is 67 years old, must serve at least six months before he is eligible for parole.
Stone said Wilson failed to report Fletcher because he "wanted to protect the church and its image." The sentence was welcomed by some of the survivors of sexual abuse by priests, who believe this case will be a precedent for other abusers in the Church ranks to be punished. Survivors who protested outside the court, called on Wilson to resign his post and called the Church a "fraudulent cult."
Wilson's defense insisted he wouldn't survive prison because of his chronic illnesses and are asking for home detention. One of Fletcher's victims, Peter Gogarty, said he was extremely proud of the fact that he and other sex abuse survivors were able to bring to account the "highest-ranked church official… for what we know was a worldwide systematic abuse of children and the concealment of that abuse."
The sentence was announced as Australia is trying to pass laws requiring priests to report child abuse they heard about in the confessional. But Australian priests have spoken out against this proposal, saying Church laws take precedence for them.
Wilson did not use this defense, saying he just failed to remember ever hearing any allegations against Fletcher. Moreover, the clergyman was personally engaged in a fight against child abusers and vehemently protested against the controversial Vatican ruling that a suspected pedophile priest should return to perform his duties.
Think your friends would be interested? Share this story!
You can share this story on social media: