Crimea is Russia, issue not up for any debate at Trump-Putin crunch talks – Kremlin
Published time: 2 Jul, 2018 16:15
Edited time: 13 Jul, 2018 09:23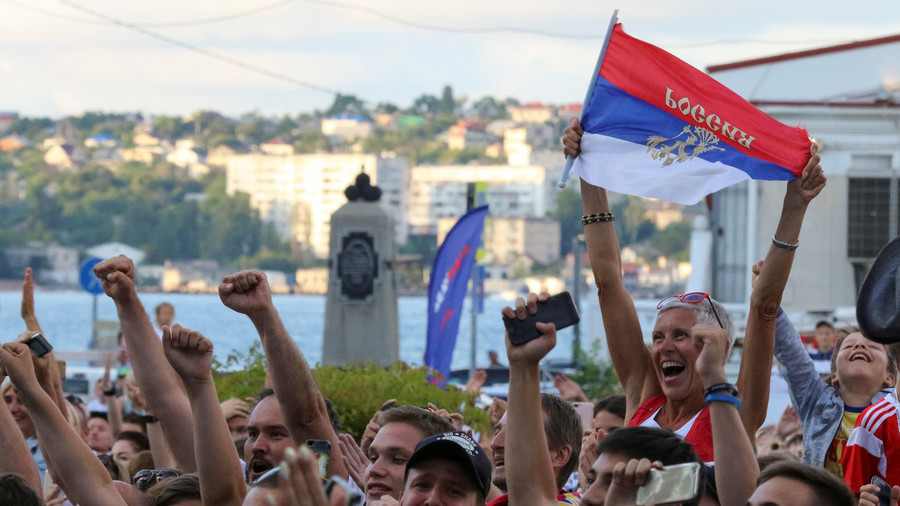 Crimea is inseparable to Moscow and can't be on the agenda when Vladimir Putin meets with Donald Trump in July, Kremlin says. It follows Trump's wavering on a question whether US might someday recognize it as part of Russia.
Weighing in on the latest remark from US president, Kremlin spokesperson Dmitry Peskov moved to cast away any doubts on the Peninsula's belonging.
"The Russian president has repeatedly stated and explained to his interlocutors that there cannot be and never will be an issue on the agenda of Crimea, as Crimea is an integral part of Russia," Peskov said.
Trump has swatted away questions by journalists on Crimea in recent days. On June 29, he skirted the issue when asked by journalists at Air Force Once if Washington may drop its opposition to reunification of Crimea with Russia were correct. Trump merely replied "We're going to have to see."
Crimea opted to split from Kiev and re-unite with Russia during a referendum in March 2014 following months-long unrest and a coup in Ukraine. The US, EU and other Western countries did not recognize the vote, imposing a number of sanctions on Moscow. The latter fired back with similar move, while also stressing that the plebiscite has been done in accordance with all necessary international norms.
Despite making its position on the Pensinsula crystal clear, Moscow is far from giving a cold shoulder to talks over other matters straining the bilateral ties with US. In fact, "Russia [is] open to dialogue and for joint search for compromises" when Putin meets with Trump in Helsinki on July 16, Peskov stressed.
Even given the current state of relations as well as previous differences on a plethora of issues, the Kremlin spokesperson pointed out that Moscow is not viewing it as "an obstacle" for establishing a normal dialogue with Washington.
The US president answered similarly when asked if he would consider lifting sanctions on Russia, originally imposed over Crimea. "We'll see what Russia does," Trump said, reiterating that the purpose of his upcoming meeting with Putin is to improve relations between the US and the Russian Federation, which are at a post-Cold War low.
Think your friends would be interested? Share this story!