Spectacular helicopter jailbreak leaves notorious French gangster at large again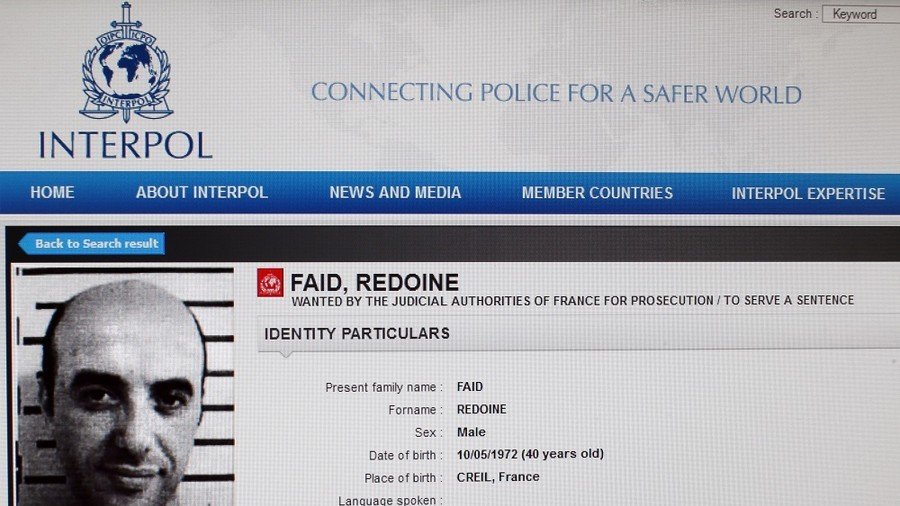 A notorious French gangster just pulled off a blockbuster-like jailbreak by escaping prison via helicopter.
Prison officials confirmed the dramatic escape on Sunday, saying career robber Redoine Faid, 46, – who was previously France's most wanted man – is once again at large.
According to French media ,the breakout happened while Faid was in the Reau prison's visiting room at about 11:30am local time. Three "well trained, professional, and heavily armed" men showed up and, using smoke, managed to whisk him away in a helicopter parked in the prison courtyard. Le Point reports that prisoners don't go into that courtyard which is why there was no overhead netting. The spectacular maneuver reportedly only lasted 15 minutes. Nobody was injured in the process.
READ MORE: Jailhouse blues: Tennessee inmate escapes from jail - for sixth time
The aircraft, which was reportedly flown by a hostage pilot, landed in Garges-lès-Gonesse, about 37 miles from the prison, before it was set alight. The group were then met with a black Renault car.
A huge police team have been dispatched to track down and recapture the fugitive, says France's Ministry of the Interior, who described Faid as "dangerous."
This is the second time Faid has pulled off a dramatic jailbreak. In 2013, he literally blasted his way out of prison using dynamite – he was eventually recaptured six weeks later.
In 2017, Faid was sentenced twice, once for 10 years for the previous jailbreak, and the second for 18 years for an attack on an armed van. In April, he was again sentenced, this time for 25 years, for the killing of a policewoman during a failed robbery attempt in 2010.
You can share this story on social media: