500 lost eggs on their face: Creators of bird protection film accidentally destroy flamingo nesting
Published time: 3 Jul, 2018 11:23
Edited time: 4 Jul, 2018 09:05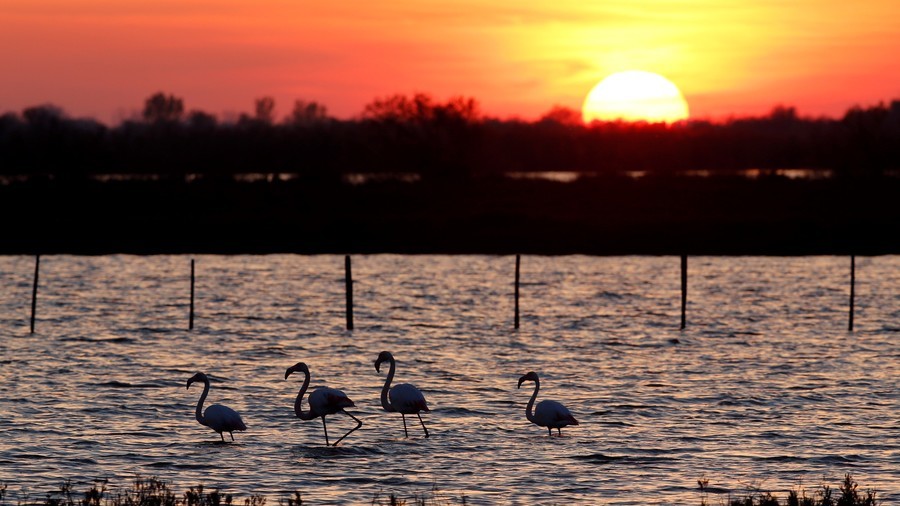 The makers of a movie about the protection of birds have sensationally been accused of causing the loss of 500 flamingo eggs while filming in French wetlands.
A pilot scouting locations for a new film by French filmmaker Nicolas Vanier reportedly spooked scores of the striking, long-legged birds while flying in a light aircraft over the Camargues region.
The aerial scouting mission was carried out in Aigues-Mortes for Vanier's 'Give Me Wings' production. A French environmental group has now filed a complaint, alleging that the June incident caused flocks of flamingos to flee and abandon their eggs. At least 500 eggs have been lost due to the aircraft's intervention, according to the France Nature Environnement association.
READ MORE: Four lions butchered for suspected use in 'black magic' rituals (GRAPHIC PHOTOS)
"Five hundred couples out of 4,500 birds in the colony have definitively abandoned their egg," the complaint, seen by Paris-Normandie news, reads.
French director Vanier has since expressed his outrage at the actions of the pilots and subsequently cancelled filming in the Camargues region.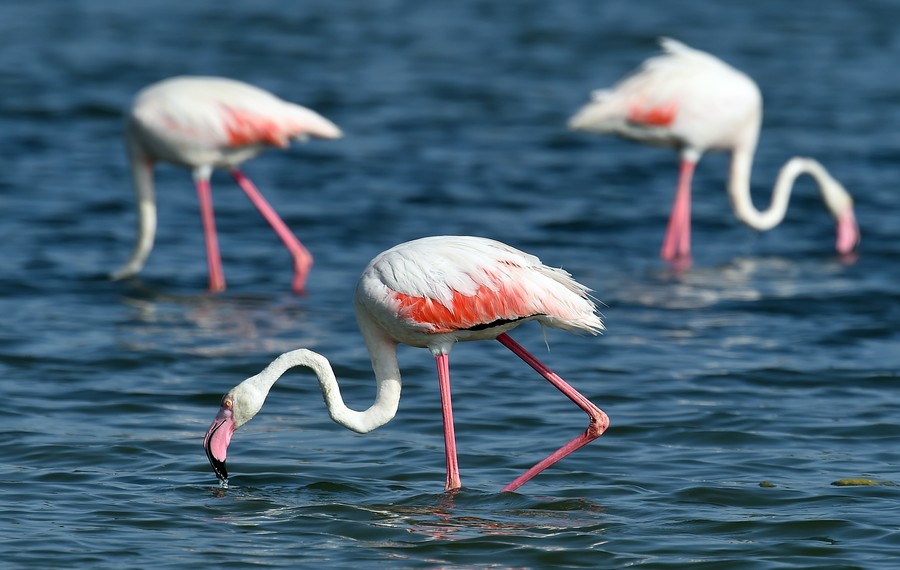 "A flight plan had indeed been given to the pilot indicating the precise areas to avoid," Vanier told AFP. "They wanted to have some fun by making the birds scatter – I was outraged."
In a statement to RT.com, a spokesperson for Vanier insisted the flight team had been given a guide of the region detailing sensitive habitats to be avoided. The spokesperson acknowledged that the pilot from a contracted flight agency flew over a prohibited area "severely impacting" a colony of flamingos.
READ MORE: French minister takes heat for backing statement 'too many white men over 50 in media'
The Camargue region is home to Flamingo island, a natural reserve built to provide protection for the pink feathered birds. It's estimated that each year 10,000 flamingos nest in this area of southern France. RT.com has contacted the press team for the France Nature Environnement.
Like this story? Share it with a friend!