Lavrov on trading Snowden for sanctions relief: Russia sees US exile as 'master of his own destiny'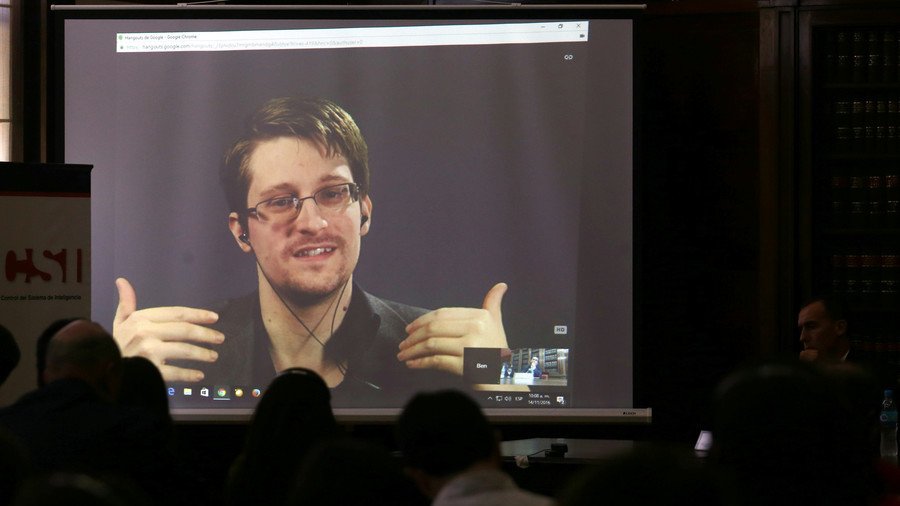 Russia has never mulled handing over NSA whistleblower Edward Snowden to the US in exchange for easing sanctions, Russian FM Sergey Lavrov told UK Channel 4, when asked if it could form part of a deal with President Donald Trump.
"I have never discussed Edward Snowden with [Donald Trump's] administration," Lavrov told Channel 4's Cathy Newman. He added that President Vladimir Putin had addressed the issue years ago, however.
"When he was asked the question, he said this is for Edward Snowden to decide. We respect his rights, as an individual. That is why we were not in a position to expel him against his will, because he found himself in Russia even without a US passport, which was discontinued as he was flying from Hong Kong," Lavrov recalled.
Snowden, the man behind the biggest exposure in years of the US electronic surveillance apparatus, got stranded in Russia when Washington withdrew his passport as he was travelling via Moscow from Hong Kong. The Russian government eventually granted him political asylum. Snowden is facing prosecution in the US for leaking classified documents to a number of media outlets.
The Channel 4 correspondent suggested during the interview that Russia may try to bargain Snowden for the lifting of US sanctions, during the upcoming meeting between Putin and Trump.
"I do not know why people would start asking this particular question in relation to the summit. Edward Snowden is the master of his own destiny," Lavrov reiterated.
Like this story? Share it with a friend!
Editorial note: Part of the text erroneously stated that Sergey Lavrov spoke to the BBC. Channel 4 (Channel Four Television Corporation), a publicly owned and commercially-funded British media company, is not part of the BBC.
You can share this story on social media: