Mattis vows to maintain US troop level in S. Korea as part of 'ironclad' security commitment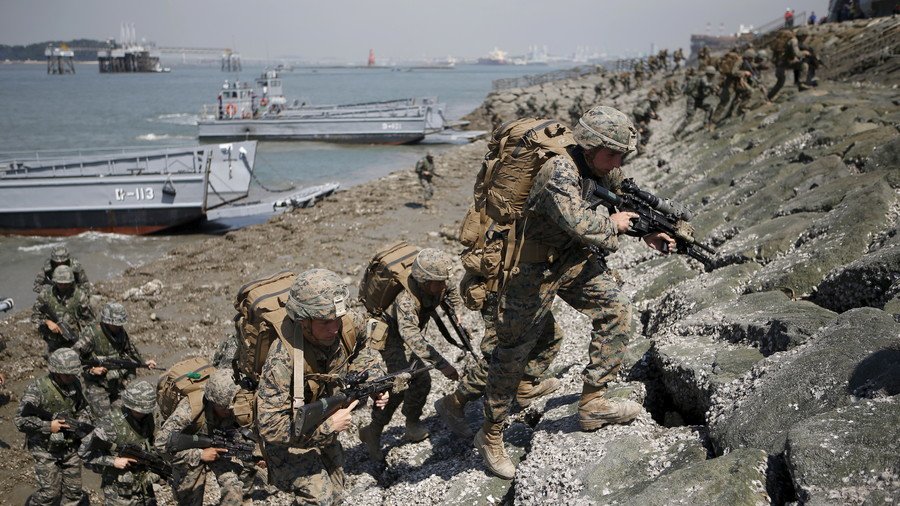 US Defense Secretary James Mattis has pledged to uphold the "ironclad" US commitment to South Korea by keeping its contingent there among other measures. President Donald Trump earlier said he wanted to bring US soldiers home.
Speaking at the talks with South Korean Defense Minister Song Young-moo in Seoul on Thursday, the Pentagon chief defended Trump's decision to halt war games with South Korea, but said that US troops will remain.
"US commitment to the Republic of Korea [South Korea] remains ironclad and the US will continue to use a full range of diplomatic and military capabilities to uphold this commitment. This includes maintaining the current US force levels on the Korean Peninsula," Mattis said, as cited byYonhap.
Earlier this month, right after the historic summit with North Korean leader Kim Jong-un on June 12, Trump said that he wants "to get our soldiers out," but the immediate withdrawal was not discussed. Trump-Kim talks ended with an announcement to pause large-scale American drills in the region, which the US leader deemed "very provocative" and expensive.
"The recent decision to suspend the Freedom Guardian exercise creates an increased opportunity for our diplomats to negotiate, increasing the prospects for a peaceful solution on the Korean Peninsula," Mattis said. He added that Washington and Seoul are still "ready to defend against any challenge."
The US has a 32,000-strong force in South Korea, according to Trump. The country also hosts a US Terminal High Altitude Area Defense (THAAD) missile defense system, which was deployed last year amid heightened tensions in the region.
Like this story? Share it with a friend!
You can share this story on social media: