Moscow 100 years ago: Panoramic photos from the Romanov private archive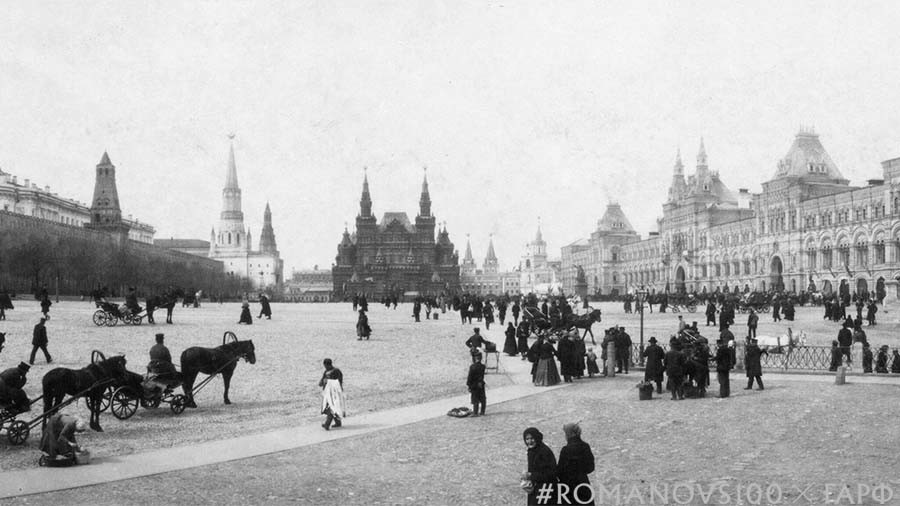 With tourists flocking to Moscow for the World Cup, RT looks at what the city was like 100 years ago through the lens of the royal family.
#Romanovs100, RT's historical photo-puzzle project, has published some astonishing panoramic images from the Romanov private archive, taken when they visited Moscow in the early 1900s. See if you can recognize the city of golden domes in these weathered shots from the days of the Russian Empire.
This is what the Red Square was like before the mausoleum where Vladimir Lenin's embalmed body lies today.
The view from the Kremlin wall in 1903 looks familiar.
No Zaryadye Park in sight though…
After the revolution of 1917, the new regime moved the capital to Moscow and made the Kremlin their seat of power. Many buildings and structures on its grounds were taken down, including the memorial complex of Alexander II – on the left of the photograph – and the Church of St. Constantine and Elena, in the center.
This is what Christ the Savior's Cathedral looked like before the Soviets blew it up…
...and built a giant swimming pool in its place.
Then, when the USSR collapsed, the pool was destroyed and a nearly identical cathedral bearing the same name was built in the same spot.
This view of the Kremlin from the other side of Moskva River...
... looks nothing like what we see today.
And on that other side, facing the Kremlin, artists Kuindzhi and Vasnetsov rented studios in what went on to become...
... one of Moscow's finest hotels.
To learn more about Russian history through a trove of unique photos taken by the last reigning Romanovs, follow #Romanovs100 – a social media photo puzzle that will run until July 17, 2018, marking 100 years since the ex-emperor and his family were executed by the Bolsheviks.