Russian arms guru inaugurated head of space nation of Asgardia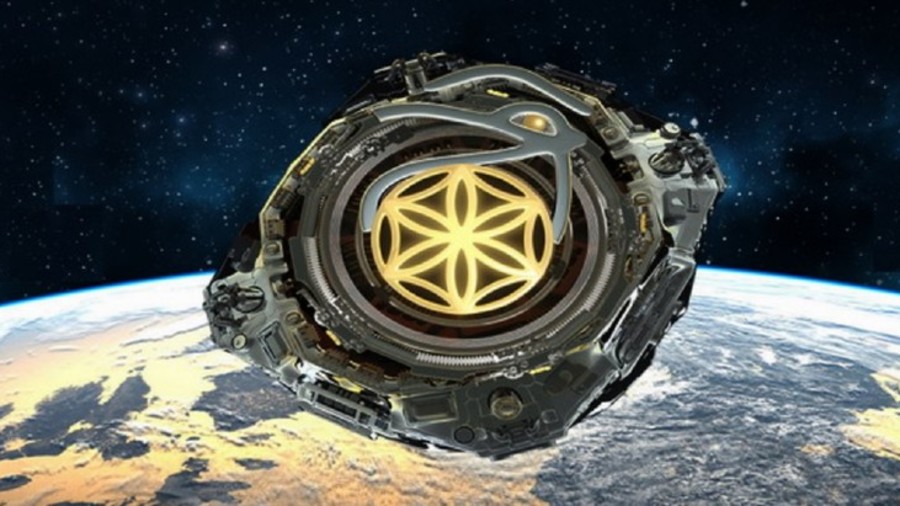 Although Asgardia is a 'virtual nation,' its population is bigger than that of Samoa or Greenland. The entity challenging the current way of space exploration has inaugurated its first official head, and aims for UN recognition.
The inauguration ceremony on Monday, which was held at the Hofburg Palace in the Austrian capital, was attended by dozens of guests, including scientists, diplomats, engineers, and legal experts. Russian businessman and engineer Igor Ashurbeyli – who is best known for turning Almaz-Antey, the Russian producer of cutting-edge air defense systems like the S-300 and the S-400, into a military powerhouse – was sworn in as head of his brainchild, the space nation of Asgardia.
Speaking in Russian – one of 12 official languages of the would-be first independent space-based state – Ashurbeyli pledged to serve the citizens of Asgardia, who are numbered over 200,000 at the moment, and to defend the nation. The event also included a welcoming statement by Russian cosmonaut Oleg Artemyev from the International Space Station, a performance of the Asgardian national anthem by a standing audience, and a concert of classical music afterwards.
Ashurbeyli first announced his intention to create Asgardia in 2016. The project, which is named after the mythical home of the Nordic gods, Asgard, has taken many strides since then. It has reached a population that would, the space people estimate, technically make Asgardia the world's 172nd most populous nation. It also launched a small satellite as its symbolic territory and repository of its citizens' roster last year, adopted a constitution in a referendum, and elected its first 140-seat parliament earlier this year. The businessman's five-year term as Head of Nation was enshrined in the constitution, but later leaders are to be elected by popular vote – despite some media (and the project's own website) referring to Asgardia as a kingdom.
Asgardia's declared purposes are to ensure the peaceful exploration of space, protecting Earth from potential space hazards and ensure that space remains a demilitarized zone of scientific exploration. The short-term goal is to create a legal framework, seeking UN membership and offering an alternative to jurisdictions of Earth-based nations to explorers. Asgardia is touted as an entity not bound by earthly conflicts and that will not let conflicts negatively affect it policies. The space nation is also to continue forming the attributes of a proper nation: launching a central bank, issuing a cryptocurrency called the 'solar,' establishing formal diplomatic ties with other nations, etc.
The nation also wants to become more than a legal fiction, launching more satellites, developing new technology, and eventually creating a permanent habitable space station in low Earth orbit. In his speech on Monday, Ashurbeyli said he hoped technology will allow this habitat within the next 25 years.
If you like this story, share it with a friend!