Citizens of Asgardia can now vote on future of world's first 'space nation'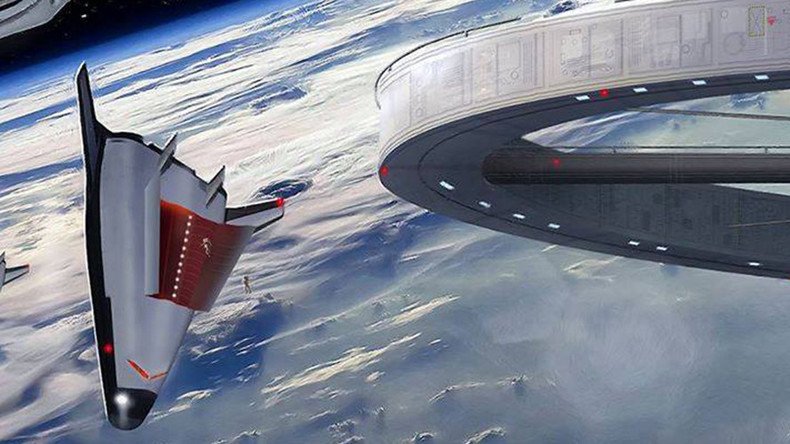 Asgardians can now vote on the future of the world's first "space nation," which includes choosing its constitution, flag, and national anthem.
Unity Day – June 18 if you go by the Gregorian calendar or Asgard 1, if you're on the Asgardian calendar – is the 24-hour period in which registered citizens of the world's first space nation can electronically vote on their country's future.

Asgardia, officially known as the Space Kingdom of Asgardia, is a proposal for a nation that was announced on October 12, 2016.
The nation's 214,255 citizens, who hail from around 200 countries, will be voting on five items: the country's declaration, constitution, national flag, insignia, and national anthem.
For those who aren't yet Asgardians, here are five things you must know about the wannabe nation:
1. The beginning of now
Asgardia was first announced in Paris on October 12, 2016 (or October 5 if you're an Asgardian) by Russian scientist Igor Ashurbeyli, who promised a "trans-national, trans-ethnic, community of people with the common goal of settling a human presence in space."
While many have been skeptical that Asgardia will amount to anything more than a wacky blip in their Google search history, on Monday, Ashurbeyli announced that the first satellite, Asgardia-1, will be launched into space via NASA this autumn.
We will be launching our 1st satellite, Asgardia-1, from the NASA Wallops Flight Facility on Chincoteague Island, Virginia, USA this Autumn. pic.twitter.com/uhVWsrPjgo

— Asgardia (@AsgardiaSpace) June 14, 2017
2. Citizens
As it turns out, quite a few people are interested in joining the world's first trans-national, trans-ethnic space community. Nearly 200,000 people signed up to be Asgardians within the first 40 hours of its birth.
That number reportedly grew to over 500,000, but was decreased to a humble 200,000 after only "serious" candidates were granted citizenship.
While Ashurbeyli will be the head of state for the first five years, a parliamentary election will choose his successor thereafter, and verified Asgardians can start making their way up the political ladder when the first round of elections begins on June 24.
Citizens can also create change by petitioning any leader, "including the head of nation, and any branch of the Asgardian government." One thousand signatures are necessary for a petition to be reviewed.
READ MORE: Plans for first space nation 'Asgardia' revealed, citizenship applications opened
3. UN
Asgardia has several legal issues to sort out before becoming a recognized nation.
According to its website, the space community is working to "develop diplomatic relations with other Earth nations" in order to become recognized by the United Nations. Asgardia now ranks 185th among the world's nations by population size.
4. Asgardia's future
Asgardia will be launching its first satellite, Asgardia-1, from the NASA Wallops Flight Facility on Chincoteague Island, Virginia, this autumn.
The CubeSat satellite's 512GB of storage can hold enough personal info for up to 1.5 million Asgardians, who can upload up to 300KB of data over the satellite's lifetime, plus the nation's constitution, flag, and other governmental data.
A second satellite is already planned for 2018, with an end goal of eventually having a satellite big enough to house millions of Asgardians in space.
"Asgardia-1 will mark the beginning of a new space era, taking our citizens into space in virtual form, at first," Ashurbeyli said.
5. Asgard time
If there's one thing we can all agree on, it's that the Asgardian calendar makes a hell of a lot more sense than whatever it is we have now.
The nation's own calendar has 13 months of 28 days, or exactly four weeks, so each year and month starts on a Sunday, and the same date each year will always fall on the same day. The extra month, which is in between June and July, is called Asgard.
There are three approved holidays on the national calendar so far: October 12, Asgardia's Birthday; December 31, Year Day; and June 18, National Unity Day.
Any further questions you have can most likely be answered here.
You can share this story on social media: