Migrants of discord: No breakthrough at EU leaders' informal meeting ahead of summit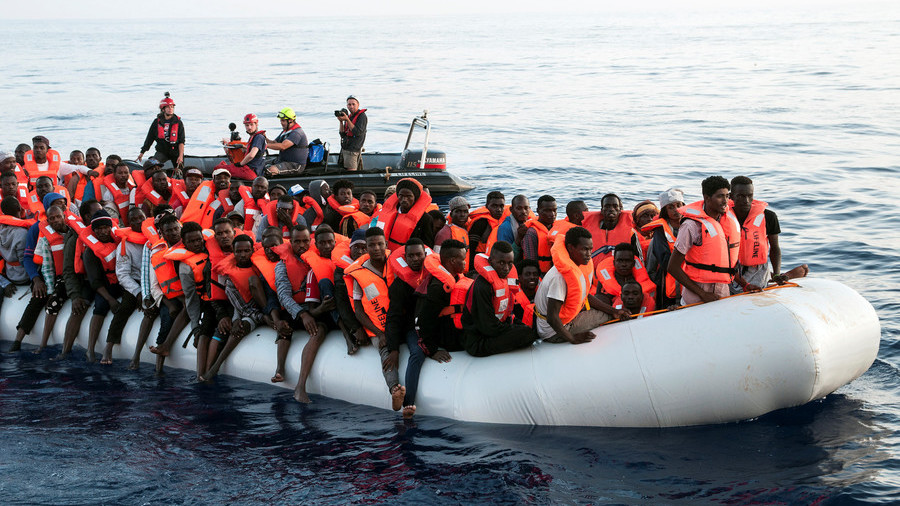 An informal summit of EU leaders failed on Sunday to offer a way to tackle the increasingly divisive issue of migrants. Some of the most vocal opponents of Brussels' policies failed to show up at all.
The Sunday meeting, convened by European Commission President Jean Claude-Juncker ahead of a formal summit slated for June 28-29, achieved little but showcasing the stress placed on EU solidarity by the festering issue of illegal migration. Of the 28 member states only 16 had representatives present.
Visegrad boycott
Eastern European nations, which played a key part in downing Brussels' plan to distribute the burden of asylum-seekers across all members of the bloc, boycotted the gathering, branding it an attempt by German Chancellor Angela Merkel to ease political pressure she faces at home. Hungary, Poland, the Czech Republic and Slovakia, which form the so-called Visegrad Group, instead held their own meeting on June 21.
Merkel's ally in pursuit of European solidarity on migration, French President Emmanuel Macron, threatened non-compliers with economic sanctions ahead of the meeting, saying the EU cannot have members, which "benefit hugely from EU solidarity and claim national self-interest when it comes to the issue of migrants."
Merkel's approval ratings are dropping in Germany as the ruling coalition is bickering over migration. Meanwhile, the anti-immigrant Alternative for Germany (AfD) party continues to enjoy an increase in popularity, reaching a rating of 16 percent, according to the latest poll conducted by Emnid for the Bild am Sonntag newspaper.
At the summit Merkel acknowledged that a pan-European solution to the migration crisis failed and said Germany was now seeking to address it through a series of bilateral and trilateral agreements with individual members. She also suggested focusing on stemming the flow of asylum seekers to countries through which they travel to the EU – Libya, for example.
Coinciding with the mini-summit, Libyan coastguards picked up 948 trying to travel across the Mediterranean on inflatable boats and recovering 10 bodies on Sunday, according to Reuters. Libya, which was plunged into chaos after a NATO-backed uprising in 2011 toppled strongman Muammar Gaddafi, remains the primary point of departure for asylum seekers to Europe.
Merkel used the EU's deal with Turkey as an example of a preferable type of solution to the problem. Brussels agreed to pay Ankara billions of euros and offered political benefits in exchange for the strict control of migrant flows and the combating of traffickers.
France-Italy spat
Italy, the primary destination for the migrants, now has an anti-migration Eurosceptic government which turns back ships carrying rescued migrants. Ahead of the summit, Italy's Deputy Prime Minister Luigi Di Maio accused Macron of being arrogant and out of touch on the problem.
"We invite him to stop insulting and to show instead some concrete generosity by opening up France's many ports and letting children, men and women through," he said, triggering an angry rebuke from Paris.
"France's generosity cannot be called into question by anybody and it is not for Mr. Salvini, who closes his ports (to migrants) ... to teach France a lesson," French European Affairs Minister Nathalie Loiseau responded.
Italy threatened to boycott the summit after pre-determined conclusions were leaked, but decided otherwise after being assured that the notes were a misunderstanding. At the summit Italy's Prime Minister Giuseppe Conte supported France's suggestion to issue sanctions against countries rejecting their quotas of immigrants. He also floated a broad suggestion to shore up EU borders and vet asylum seekers from economic migrants at origin counties.
The participants of the mini-summit tried to show a unified front on Sunday, but preserving that image after the official gathering may prove more difficult.
Think your friends would be interested? Share this story!