Day X for women in Saudi Arabia as driving rights come into force (PHOTOS)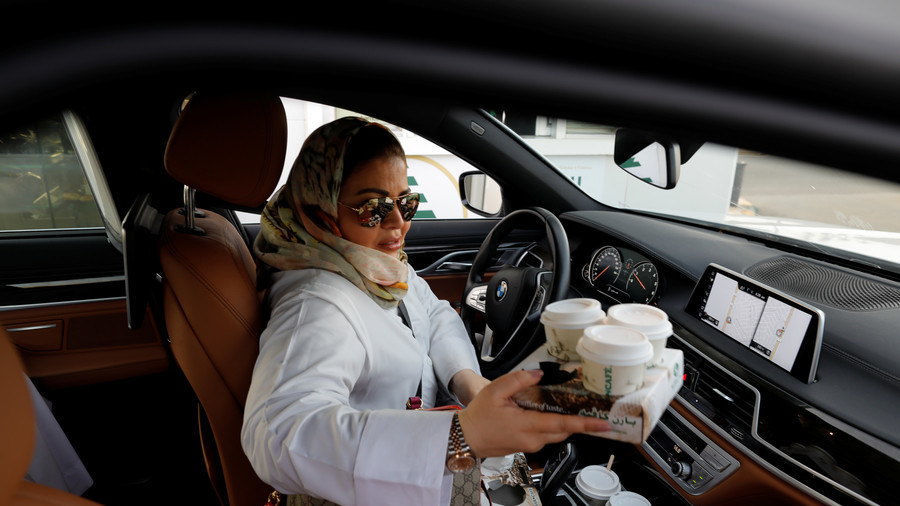 Images that could hardly be imagined a few years ago have been floating in from Saudi Arabia, where women got their right to drive in the ultra-conservative Gulf kingdom.
Starting on June 24, women were officially and legally allowed to drive on the roads, no longer having to rely on male drivers. Many couldn't wait until the morning to exercise their new rights, deciding to jump behind the wheel immediately. One of those women was Hessah al-Ajaji, who drove her family's Lexus down Riyadh's busy Tahlia Street.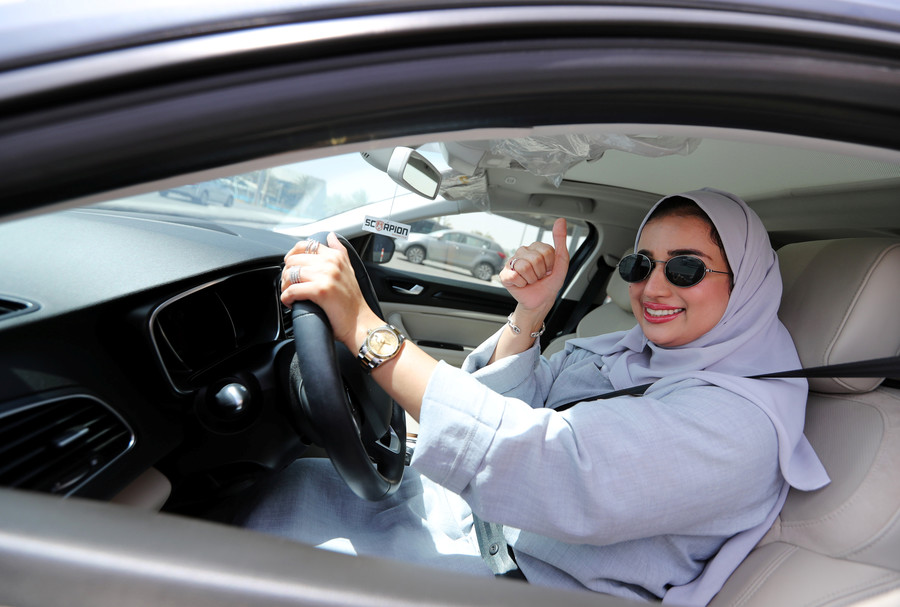 "I'm speechless. I'm so excited it's actually happening,'' she told AP, adding that male drivers on the road were "really supportive and cheering and smiling."
In a token of support, a policeman was handing out flowers to women drivers.
Another local, Tahani al-Dosemani, switched roles with her husband on Sunday, driving him and their children to the store.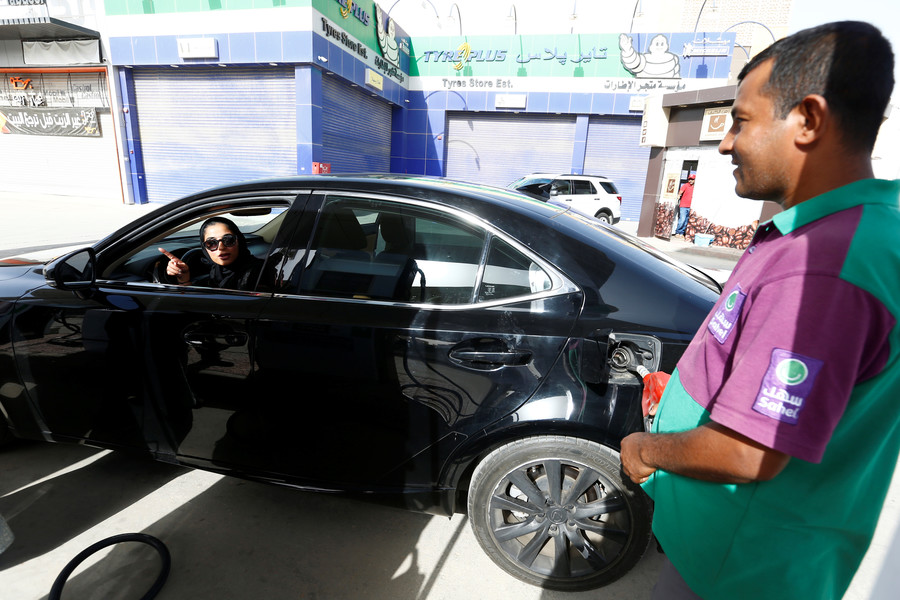 The move almost got off to a bumpy start, as just last month, even after it had been announced that the driving ban was going to be lifted, activists who had campaigned for the right were arrested, casting doubt on the reform agenda laid out by Crown Prince Mohammed bin Salman. And, as recently as 2016, the Saudi government said it simply "wasn't ready" to let women drive.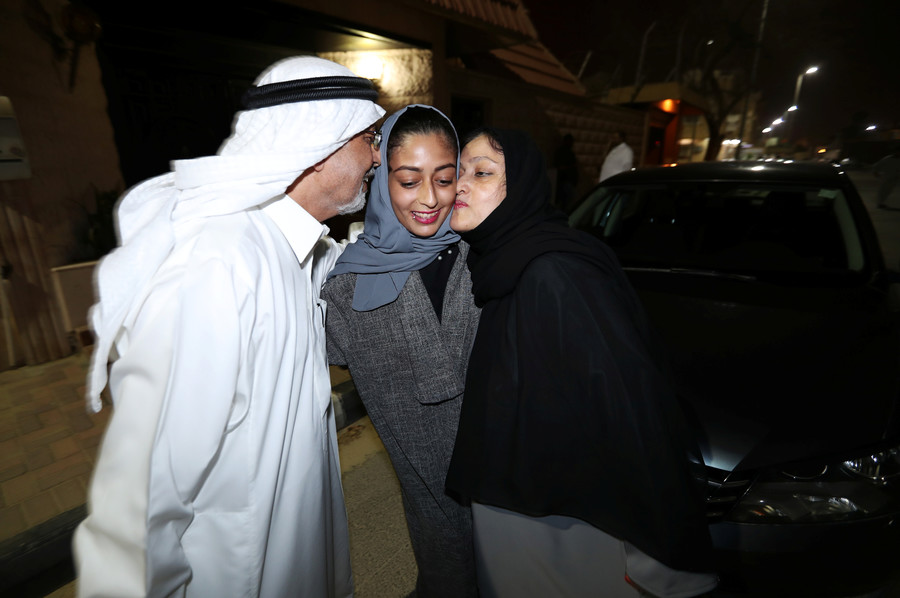 The historic move should be treated with caution though, as females are still subjected to an extremely strict dress code, can't associate with men to whom they are not related, and must be accompanied by a male guardian in public. They are also not allowed to have their own bank accounts, and the Saudi legal system says the testimony of a woman is only worth half of that of a man.
Still, in September, females were allowed into the King Fahd International Stadium in Riyadh for the first time to witness the 87th anniversary celebrations of the country's foundation. In October, stadiums across the country were ordered to begin making preparations for women to be allowed inside.
Like this story? Share it with a friend!
You can share this story on social media: