UN call to withdraw 'foreign troops' from Moldova threatens Transnistria peace process – Moscow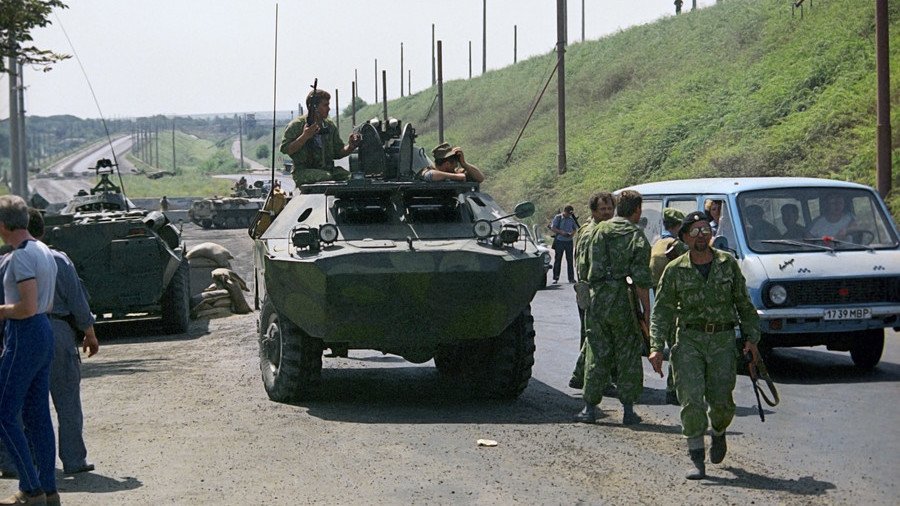 A UN resolution calling for withdrawal of "foreign troops" from Moldova might reignite the Transnistrian conflict, Moscow warns. Moldovan President Igor Dodon called the resolution a PR stunt of the democrats ahead of an election.
The resolution, calling for the "complete and unconditional withdrawal of foreign military forces" from Moldova was adopted by the UN General Assembly on Friday. The Moldova-sponsored document received a simple majority, with 63 countries voting for it, 15 against, and 82 abstaining.
Russia condemned the adoption of the resolution as a shortsighted move which could lead to a potential flashpoint between the unrecognized Transnistria Republic and Moldova, undermining the "fragile" reconciliation process.
The resolution targets a small contingent of Russian peacekeepers, which have been stationed in the breakaway region of Transnistria for over two decades. Following the collapse of the Soviet Union, ethnic tensions in Moldova resulted in a brief but intense armed conflict in 1992.
The involvement of Russian troops in the conflict back in 1992 put a stop to the bloodshed, the foreign ministry stated, adding that Russian peacekeepers remain "the guarantor of peace in the region."
"We perceive this initiative as a blatant propaganda move of some of the political figures in Kishinev, who seek to score political points ahead of the upcoming parliamentary elections by fueling anti-Russian sentiments," the Russian Foreign Ministry said in a statement.
A similar opinion was expressed by the president of Moldova, Igor Dodon, who criticized the decision of his government to push the resolution through the UN General Assembly.
"The ruling coalition exploits international platforms to reinforce its political standing ahead of the parliamentary elections, which will be held in a couple of months. Such PR stunt of the Democratic Party won't have any effect in reality," Dodon said in a Facebook post.
The withdrawal of Russian peacekeepers from the Transnistria region will occur only when the 1992 agreement between the breakaway region and Moldova is fully implemented, and the "two banks of Dniester" reach full reconciliation, Dodon stressed. The president also said that until lasting peace is achieved, the Russian peacekeeping operation, which is "one of the most successful," should continue.
Like this story? Share it with a friend!
You can share this story on social media: