Highly suspicious: Marijuana crop uncovered at offices of Japanese lawmakers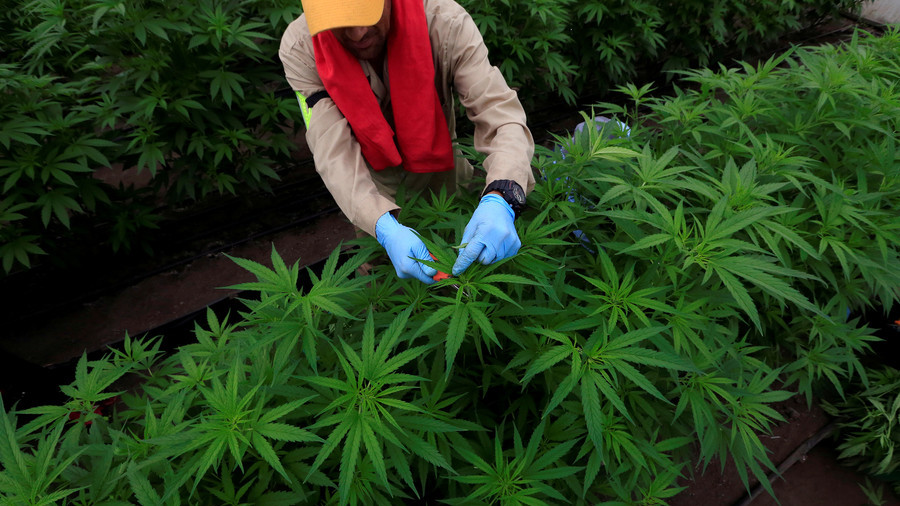 Japan may have some of the toughest drug laws in the world, but that hasn't stopped marijuana plants from finding their way into an office building used by the country's lawmakers.
READ MORE: 'Policing cannabis like trying to win back the Empire': Ex-Tory boss calls time on govt drug policy
Four plants of the illegal weed were spotted by a visitor to the premises used by officials from the country's upper house of parliament on Thursday. A pair of officials from Tokyo's Metropolitan Government were then dispatched to the building to remove the crop.
"They said the plants looked to be about two months old," a maintenance official told AFP, but conceded that plants can appear less mature depending on the amount of sunlight they are exposed to.
Under Japanese law, anyone found illegally cultivating or in possession of marijuana is subject to imprisonment for as many as seven years. As drug laws have loosened throughout the developed world over the last decade, Japan still does not allow marijuana for medicinal use.
READ MORE: UK could save £900mn from cannabis legalization, drug minister silent as husband's weed op revealed
Whether the plants were deliberately planted on the site is unclear. Masahiro Hirai, an official with the health and welfare bureau of the metropolitan government, told Japan Times that while marijuana seeds can be carried in the wind or bird droppings, it's unlikely that the plants grew naturally. "Because of our strict license system regarding marijuana cultivation, it's not like the seeds fly around and sprout constantly," Hirai said.
Think your friends would be interested? Share this story!