'Ten times cheaper': Russian space company testing iodine rocket engine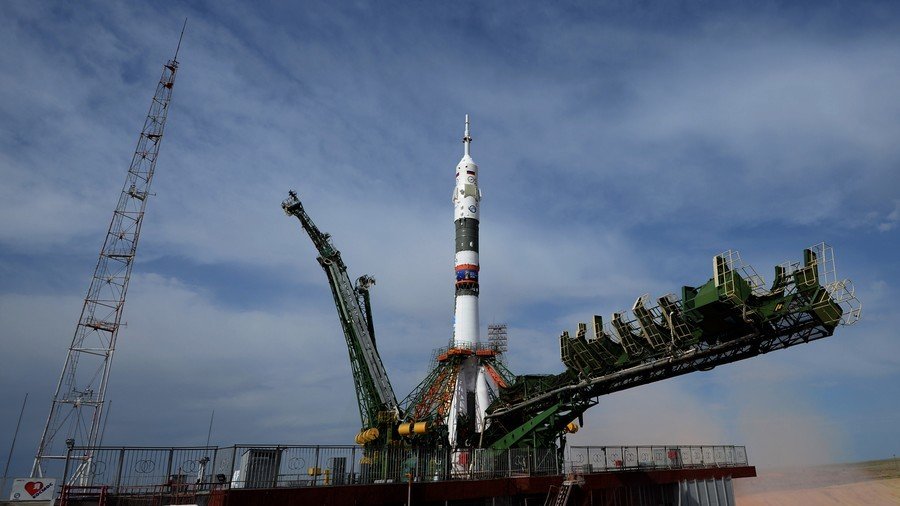 Russian spacecraft manufacturer Energia is developing an electric propulsion rocket engine which runs on 'pure' iodine. The new thruster can make rockets smaller, lighter and cheaper.
Engineers have patented a method of using iodine for electric-powered spacecraft propulsion, the Energia Space and Rocket Corporation said on Thursday. The company, based in the Moscow region, is the nation's main builder of space rockets and components for the International Space Station (ISS). It said the idea to use 'pure' iodine for space exploration was first proposed in the 90s, but thorough research started only several years ago.
READ MORE: Russian space corporation boss announces switch to new generation carrier rockets
Solid iodine is easy to store, can be quickly converted into gas, and is cost-effective, compared to xenon which typically serves as propellant in electric-powered propulsion engines. Switching to iodine can potentially make the process "ten times cheaper', while the engine itself will be smaller and less heavy, the company said. Furthermore, xenon-run engines are incapable of long-distance flights, like going to the Moon.
According to Energia, the new engines may be used in operating telecom satellites, and delivering humans and cargo in deep space.
"Ground tests will commence in late June," told Pavel Scherbina, one of engineers leading the project.
The engine's testing in space is planned for 2022, both onboard the ISS and the 'Progress' cargo ship.
Think your friends would be interested? Share this story!
You can share this story on social media: