Iran may exit nuclear deal in coming weeks – Deputy FM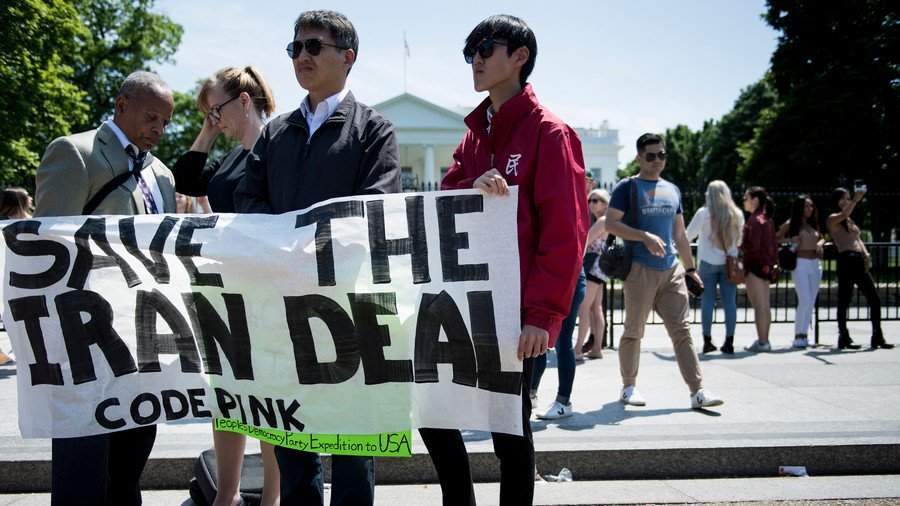 The Iran nuclear deal is in "intensive care" and it's possible that Tehran will have to withdraw from the pact if an agreement cannot be reached with its European signatories, the country's deputy FM Abbas Araghchi has warned.
Iran wants to preserve the deal but adjustments need to be made as a result of Washington's decision to withdraw from the landmark accord, Abbas Araghchi said in an interview to Euronews. The deal has "lost its balance" due to the US withdrawal, he added, so "if Europeans, and other remaining participants of the JCPOA are interested in Iran remaining in the deal, they should compensate [for] the absence of the US, and the re-imposition of US sanctions."
Tehran has repeatedly stated that it wants to salvage the deal, but has expressed frustration over European proposals for preserving the accord. Ali Akbar Salehi, chief of Iran's Atomic Energy Organization (AEOI), said on Tuesday that Europe's proposals to save the deal after the US withdrawal were not acceptable to Tehran. "If it continues like this, all sides will lose," Salehi said.
The European Union is considering a range of options to help breathe life into the faltering deal. Federica Mogherini, the European Union's chief diplomat, said in May that the bloc was considering deepening Europe's economic ties with Iran, shielding banking transactions with Tehran, and maintaining Iranian oil and gas purchases – as well as using EU finance to boost investment in the Middle East country. Like Araghchi, she likened the nuclear deal to "a relative in intensive care."
But the desire of some European states to widen the scope of the accord has angered Tehran. German Chancellor Angela Merkel and French President Emmanuel Macron have been trying to broaden the terms of the agreement to cover Iran's ballistic missile program and involvement in regional conflicts. Iran's Supreme Leader, Ayatollah Ali Khamenei, said in June that "limiting our missile development is a dream that will never come true."
The statement from the deputy PM might actually be another attempt by Iran to push the European signees of the nuclear deal to stand up to US pressure and protect the agreement, believes Foad Izadi, professor of political communication with the University of Tehran.
"The reason Iran's Deputy foreign minister talked about JCPOA nuclear agreement being under the intensive care is basically an attempt to push Europe to actually work harder to make sure that Iran is able to stay. Iran has been saying that you can have sanctions or you can have Iran's nuclear program limitations, but you cannot have both," Izadi told RT.
While Europe shows every intention of saving the agreement, it should do something to prove its resolve. Creating its own European economic institutions as an alternative to the US-based ones might be a viable option, Izadi said.
"They can create a European SWIFT system, banking messaging system is under pressure. They can create an alternative messaging system when it comes to Iran. They can establish banks that are only dealing with Iran that they don't have to worry about dealing with the US," Izadi suggested.
Tehran has repeatedly warned that the deal's collapse will prompt it to bolster its uranium-enrichment program. In June, Khamenei ordered the AEOI to prepare the Natanz facility for resuming the enrichment process. The installation is expected to be ready to house 60 enrichment centrifuges in a month, according to Iranian officials. The decision to resume the enrichment process does not violate the 2015 agreement, officially known as the Joint Comprehensive Plan of Action (JCPOA), as the country is allowed to enrich small amounts of uranium for medical and research purposes. However, if the deal collapses, Tehran says it will reopen a second uranium-enrichment facility in Fordow.
In May, President Donald Trump withdrew the United States from the deal. He called the historic accord – which saw Iran curbing its nuclear military program in exchange for the lifting of international sanctions – deeply flawed and demanded a revised deal that would both limit Tehran's ballistic missile program and its increasing influence in regional affairs.
Like this story? Share it with a friend!
You can share this story on social media: