Migrant deadlock: Just 18% of Germans say Merkel will find EU-wide solution, poll reveals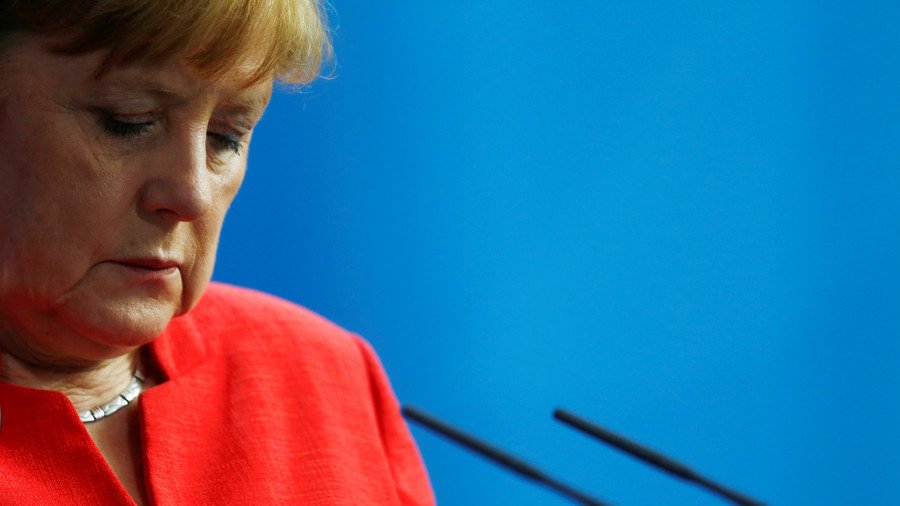 Less than a fifth of Germans believe Angela Merkel is capable of negotiating an EU-wide deal that would see migrants returned to European states where they were first registered, a survey has revealed.
Time is running out for Chancellor Merkel who was given less than two weeks to secure an EU-wide accord that would see migrants returned to the European countries in which they first applied for asylum. Should she fail to deliver, Interior Minister Horst Seehofer has threatened to start rejecting new arrivals at the German border. Seehofer is the head of CSU, the Bavarian sister party of the chancellor's Christian Democrats (CDU), but the migrant issue has driven a wedge between the allies.
The vast majority of Germans remain pessimistic about Merkel's chances of agreeing terms with European partners, according to a survey by Germany's Civey pollster and Die Welt daily. Respondents were asked the question: "Will Chancellor Merkel succeed in negotiating a European solution acceptable for the CSU in the asylum row?"
Almost three quarters of Germans (74.7 percent) said they do not believe the chancellor will find a satisfactory solution, while only a small minority (18.1 percent) said she could still succeed. Only 5.2 percent of the latter said "yes, definitely," while 35.1 percent of non-believers voted for "no, in no way."
Meanwhile, in European capitals, officials are reportedly preparing to back Merkel's stand in the upcoming discussions between Berlin and the EU. The bloc's leaders are being asked to back a joint communique saying the EU's current asylum system is "severely at risk" due to the free movement of migrants from one country to another, according to a policy proposal obtained by Bloomberg. EU members "should take all necessary internal legislative and administrative measures to counter such movements and to closely cooperate amongst each other," the paper reads.
The poll comes at a time when Chancellor Merkel finds herself in a precarious position. Seehofer is poised to introduce police controls on Germany's borders in defiance of his boss's vague "open-door" refugee policy.
The two heavyweights of German politics have had their disagreements in the past – for instance, on whether Islam is "part of German society" – but the spat seemed to reach a boiling point in recent days. Last Saturday, Seehofer reportedly told his closest aides he "cannot work with this woman anymore," but later struck a less combative tone, saying no-one wants to sink Merkel's ruling coalition.
Like this story? Share it with a friend!
You can share this story on social media: