'Volcano music' is key to avoiding a mass death and destruction – study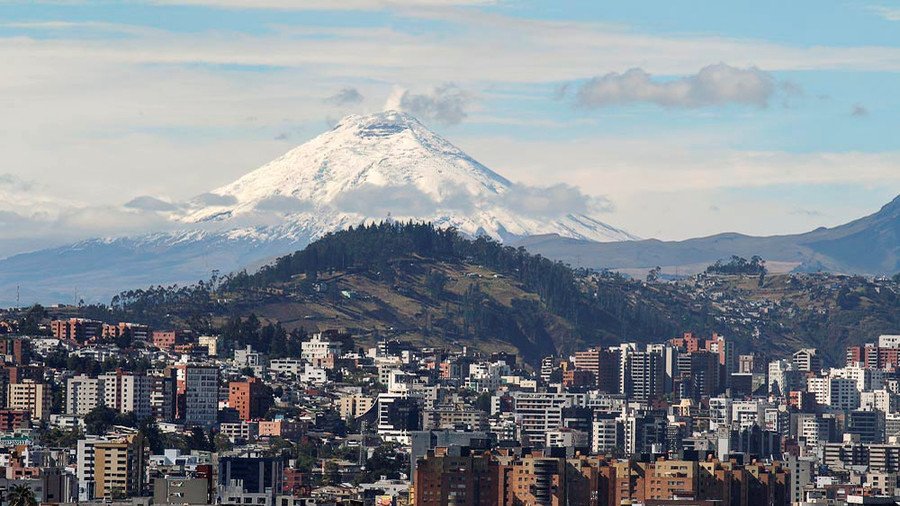 It sounds a lot like a pipe organ, but a newly-discovered phenomenon known as 'volcano music' could be key to understanding when a volcanic peak will next erupt.
READ MORE: Gems, toxic gas & lava eggs: The strangest things to emerge from Kilauea eruption
Scientists first heard musical notes emanating from the Cotopaxi volcano in central Ecuador in 2015. The mountain had been rocked by a series of eruptions that caused a collapse in the crater. Pressurized air then built against the narrow walls, producing a strange, heaving sound that was picked up by the research team's infrasound microphones.
The American Geophysical Union published a sample of the sound online.
Jeff Johnson, a volcanologist at Boise State University in Idaho, described the volcano as "the largest organ pipe you've ever come across." Johnson believes that understanding the sounds of volcanoes is vital to predicting when they might be about to blow.
"Once you realize how a volcano sounds, if there are changes to that sound, that leads us to think there are changes going on in the crater, and that causes us to pay attention," Johnson told Earth and Space Science News.
Because most volcanoes emit sounds that are undetectable to human ears, infrasound monitoring is used to record the seismic ructions. The sounds are then linked to rumblings within the volcano, creating a point of reference for researchers.
READ MORE: Volcanic eruptions may sap oxygen from oceans, lead to 'mass extinction' of life on Earth – study
For instance, in 2016, researchers discovered a series of sounds they called 'tornillos'. These are oscillating sound waves that taper off to look like screws when displayed on paper.
The tornillos occurred once a day for the first half of 2016 and suddenly stopped. Johnson believes the sound was in part due to a collapse of the crater floor which can happen when magma moves under a volcano. This in turn causes gas to accumulate until there is a pressurized explosion.
Scientists now know to listen for the sound if they are to anticipate events such as the eruptions in August 2015 when the Cotopaxi spewed ash and gas into the air, endangering the lives of more than 300,000 people living near the volcano. It is thought that a massive lava flow could melt the snow cap around the mountain's peak, triggering floods and mudflows that could endanger cities and towns below.
Johnson documents his findings in a new study published in Geophysical Research Letters, a journal of the American Geophysical Union.
Like this story? Share it with a friend!
You can share this story on social media: