'Tsunami from Heaven': Austrian photographer creates stunning time-lapse of rainstorm (VIDEO)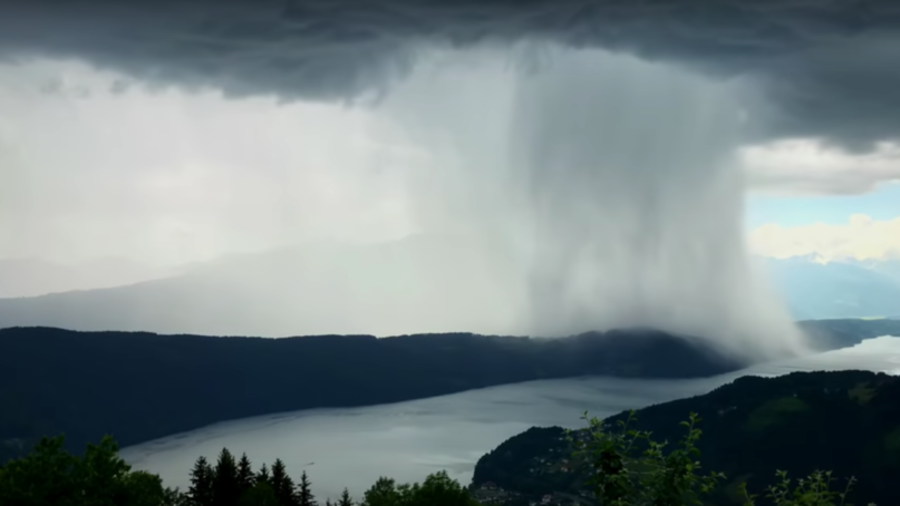 Mother Nature's beautiful and mysterious ways have been caught on camera by a professional photographer who has captured time-lapse footage of a powerful rainstorm over a lake in Austria.
The video, titled 'Tsunami from Heaven' shows blue skies turning grey as rain clouds swoop in over Lake Millstatt in Carinthia, Austria. It doesn't take long to see why photographer Peter Maier gave the video its title, as the downpour of the rainstorm does indeed look like a tsunami coming from the heavens.
The captivating footage was so impressive that some apparently thought it was fake. Maier quickly put an end to that speculation, writing on Facebook: "Here are a few original recordings with original sound clips, for all those who still believe that it is fake."
The video has so far been viewed by more than 700,000 people on YouTube.
Think your friends would be interested? Share this story!
You can share this story on social media: