Hangover hedgehog-style: German police rescue two creatures who overdid it on egg liqueur
Published time: 19 Jun, 2018 11:24
Edited time: 20 Jun, 2018 12:39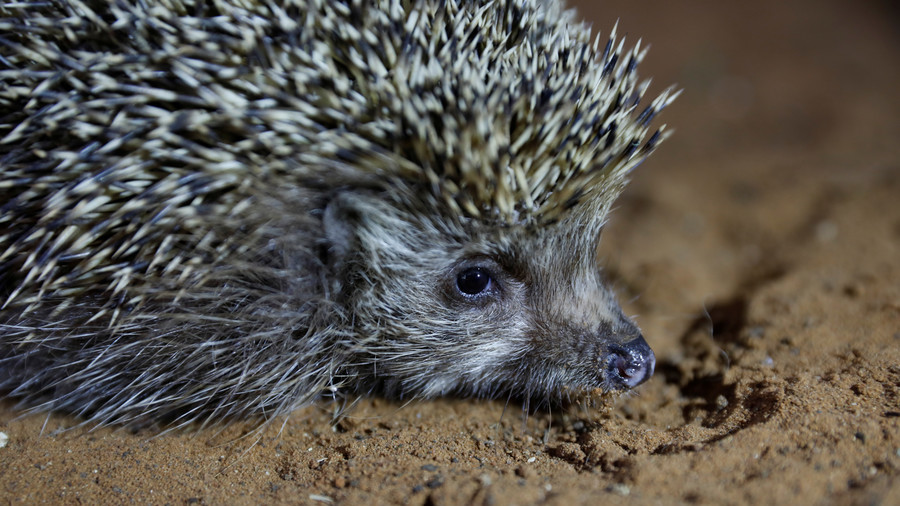 The Eierlikoer, or egg liqueur, has been too heavy for a couple of hedgehogs who dared to finish a leaking bottle near a children's playground in central Germany. Fortunately, local police came to rescue.
The two hedgehogs had been lying intoxicated near a children's playground in a German city of Erfurt on Sunday, local police reported. A leaking bottle was found nearby indicating the little creatures apparently tried to lick the beverage, but the potent drink proved too much.
Erfurt police says their officers, Corinna and Hendrik, arrived at the scene after a call from a "concerned passerby," wrapped the hedgehogs in a cloth and ferried them to the Thuringian Zoo.
"Dear people," Erfurt police said in a Facebook post. "While the story sounds funny, we still want to convey a serious message."
"Carelessly discarded objects," including shards of broken bottles, can hurt children playing in the area, they alarmed.
Later, police released another update to the story, saying one of the hedgehogs is now awake, waiting for the partner to be back on his feet.
Update vom #Zoopark#Erfurt zu den beiden #Stachelingos vom #Petersberg:

Einer ist wieder auf den Beinen, er wartet nun aufs Erwachen seines noch immer "hackedichten" Kollegen. Danach werden sie entlassen in einem ruhigen Stück Natur nahe des Zooparks.#Eierlikör? Nie wieder...

— Polizei Thüringen (@Polizei_Thuer) June 18, 2018
Eierlikoer, the thick, spicy egg drink is popular in Germany since time immemorial. The versatility and richness of Eierlikoer, made from multiple egg yolks, spices, sugar and a dark spirit like brandy or rum – makes it an ideal choice for hygge-style winter chill-outs.
However, before vigorously consuming the Eierlikoer, one should note that irresponsible drinking sometimes comes not only at the cost of humans' health, but also the hedgehogs', so it's important to dispose of liquor containers.
Like this story? Share it with a friend!