Feline fatale: Police alerted to cat in tree 'armed with gun'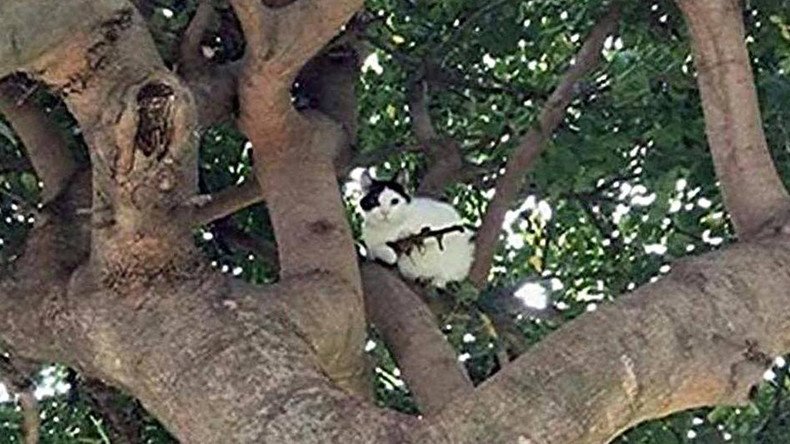 An innocent cat who was hanging out in a tree may have come within a whisker of losing its life on Thursday as a concerned passerby reported it to police as being "armed with a rifle."
Police in Newport, Oregon arrived at the scene after receiving reports that a black and white cat was hiding in a tree armed with what appeared to be an assault rifle.
Newport Police explained in a Facebook post that when the feline was "contacted" by their canine, it was determined that the cat wasn't in possession of a high powered weapon, but rather holding onto a "non-lethal branch."
"Reports of an armed cat this morning were unfounded," police said, explaining "the feline was contacted by our canine and was determined to be in possession of a non-lethal branch."
The cat didn't escape entirely unscathed, however, as police issued it a couple of warnings.
READ MORE: 'Cat Killer' becoming 'more brazen' as 3 bodies discovered in Hampshire
"The cat was given a verbal warning for posing with what could be mistaken as an assault rifle while wearing poor camouflage attire," Newport police joked.
You can share this story on social media: