Ancient electoral propaganda: Pompeii political slogans uncovered from ruins (PHOTOS)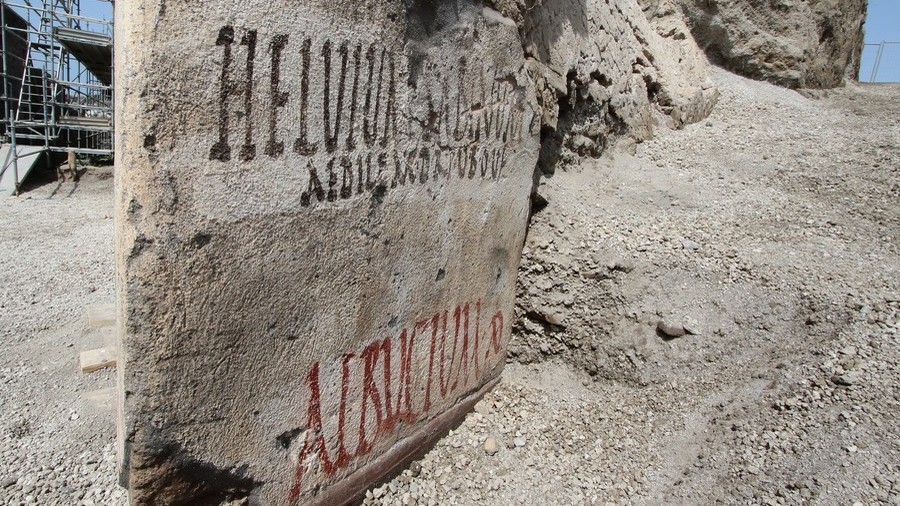 If you've ever wondered how people rose to power in Ancient Rome newly discovered political ads in the famous city of Pompeii offer fresh insight on the age-old practice of propaganda.
The recently uncovered Latin inscriptions were found by archaeologists working in the Regio V area of the government protected park. The perfectly preserved messages, which were graffitied onto the outside of buildings during Pompeii's heyday more than 1,900 years ago, were used to promote politicians running for office, according to reports in Italy.
READ MORE: Pompeii horse discovered during investigation into grave robber tunnels (PHOTOS, VIDEO)
Since its rediscovery in 1748, various studies of Pompeii have shown that the ancient town had a sophisticated political structure, including magistrates and councillors.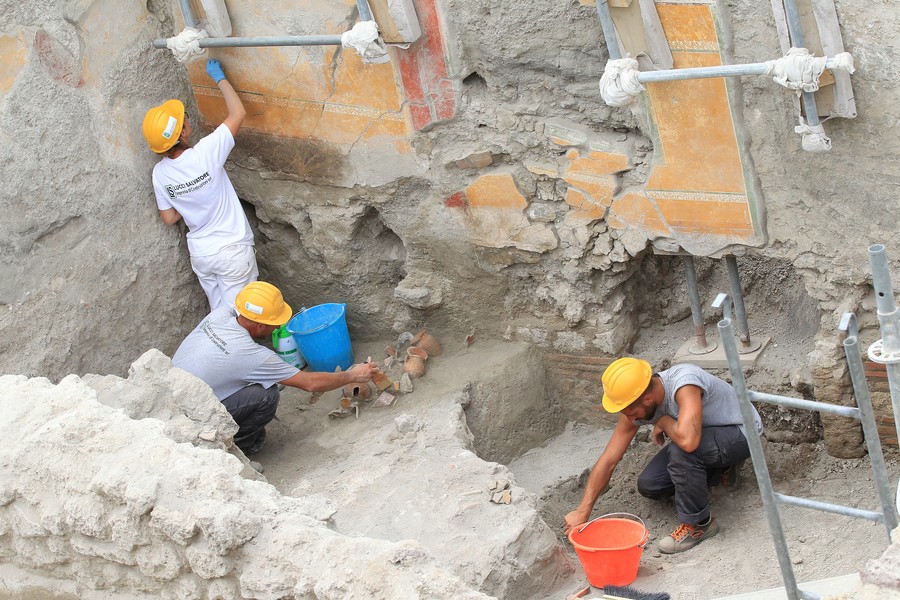 Such is the level of preservation on the new findings that vivid colors can still be seen on, at least one, of the three inscriptions, which implore people to vote for a politician described as a "good man".
"Please elect Elvio Sabino, worthy of the state, a good man," the full slogans reads. "The inscriptions provide indications of the name and of the moral status of the candidate," according to Massimo Osanna, Pompeii's Archaeological Director General.
An explosive eruption at Mount Vesuvius in 79AD killed thousands of inhabitants in Pompeii and Herculaneum. Some 1,500 victims have since been discovered in the region, many of the people perfectly preserved in the each spot and position they died.
READ MORE: Headless Pompeii skeleton: Man decapitated while fleeing eruption, say archaeologists (VIDEO)
Late last month archaeologists announced the discovery of a headless skeleton that is believed to belong to a man who was crushed by a large block as he tried to flee the erupting volcano.
Think your friends would be interested? Share this story!
You can share this story on social media: