'Je suis Simona': Romanians angry after Charlie Hebdo depicts tennis star as scrap metal collector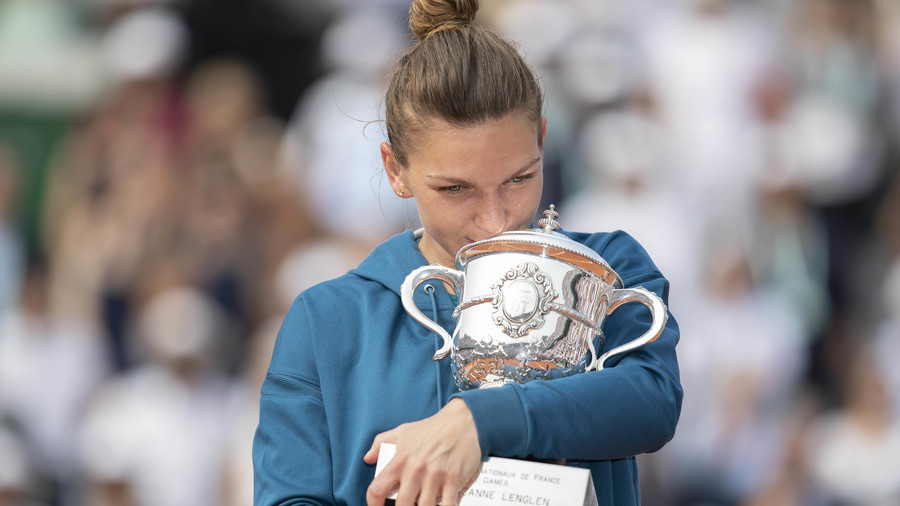 The French satirical magazine Charlie Hebdo has caused offence once again, this time angering Romanians, after it likened that country's tennis champion Simona Halep to a Roma scrap metal dealer.
The controversy surrounds a cartoon in the magazine which showed Halep clutching her recently won French Open trophy and shouting "Old Iron! Old Iron!"
The depiction, believed to be a reference to the fact that some members of the Roma community, who make up some 3 percent of France's population, have traditionally made a living from gathering scrap metal.
This didn't take long to anger Romanians, many of whom took to social media to express their disapproval.
One person tweeted directly to Charlie Hebdo, calling the illustration "racist" and saying that "as a Romanian, this makes me sad."
Another Romanian tweeted directly to French President Emmanuel Macron. "Is this the type of country you run? I demand a public apology..." he wrote.
One person gave Charlie Hebdo a "f**k you," saying that Romanians stood by the magazine's side when gunmen killed 12 people at its Paris office in January 2015.
Twitter user @Nicoleta_020 had some strong words for the magazine, saying "it is clear you deserved what happened in 2015 because you people are horrible."
One person said the magazine is lucky that Romanians are "neither gypsies or islamists because 2015 would repeat itself from the garbage you talked about Simona Halep." The comment references the fact that the magazine's depiction of the Prophet Mohammed is believed to have been the principal motive for the massacre by the Islamist attackers.
The depiction of Halep also inspired the phrase "Je Suis Simona," with one person tweeting the cartoon version of the tennis player giving the middle finger.
At least one person had a sense of humor about it all, implying that the cartoon actually looked like France's first lady, Brigitte Macron.
When asked for comment, Halep said she wasn't in a position to do so, according to AP. Meanwhile, the French ambassador to Romania, Michele Ramis, has defended "freedom of expression and a free press," adding that the cartoon "doesn't at all represent French public opinion."
If you like this story, share it with a friend!
You can share this story on social media: