Tunisian man charged in Germany with producing 'biological weapons' – prosecutor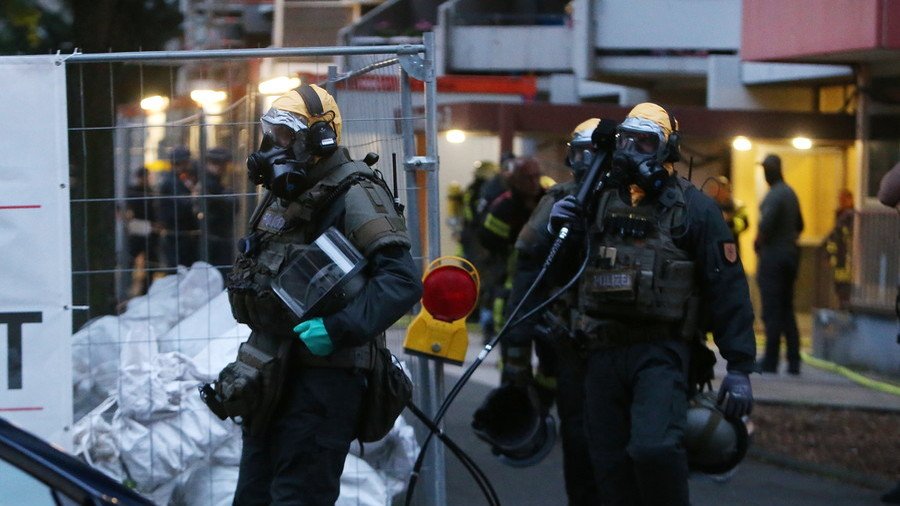 German police have arrested a Tunisian man, suspected of producing ricin and conspiring to commit a "serious act of violence," prosecutors said. He is reportedly an ISIS sympathizer, who bought ingredients for the toxin online.
The 29-year-old Tunisian citizen, identified as Sief Allah H., has been in police custody for two days after special police units raided his apartment late on Tuesday, seizing the highly toxic ricin agent.
"There is strong suspicion that he had deliberately produced chemical weapons," the Federal Prosecutor's Office (GBA) said in a statement on Thursday. "In addition, he faces the initial suspicion of preparing a serious act of violence against the state."
Ricin is an extremely poisonous substance which occurs naturally in castor beans. There's no antidote for the toxin, which causes organ failure and death within 48 hours.
The suspect acquired 1,000 castor beans and an electric coffee grinder, as well as other ricin-production-related components from an online store in mid-May, the prosecution said. That's apparently what made the police suspicious in the first instance. Sief Allah H. successfully extracted the toxin in June and was subsequently detained. The suspect's wife was also detained briefly.
The investigators have not yet established how exactly the suspect planned to use ricin, or how far he had progressed in planning an attack, the GBA said. It also remains unclear whether Sief Allah H. had links to any terrorist groups. He came to Germany in November 2016, according to local Kolner Stadt-Anzeiger newspaper.
While German media reported that the suspect was an Islamic State (IS, formerly ISIS) sympathizer, the GBA stated that it "has not been conclusively clarified" whether he was driven by Islamism. The man was allegedly following instructions on ricin-making posted by IS online, Der Spiegel reported, citing sources close to the investigation.
READ MORE: Osama Bin Laden's 'bodyguard' living on benefits in Germany
Germany has seen a surge in terrorist attacks by people of migrant backgrounds over the past few years. One of the deadliest took place in December 2016, when a Tunisian asylum-seeker drove a truck into a Christmas market in Berlin, killing 11 people and injuring over 50. A study, released in January, confirmed that the recent migrant influx had greatly contributed to a surge in violent crimes in the country.
Think your friends would be interested? Share this story!
You can share this story on social media: