Russian teachers launch bikini flashmob to support colleague 'fired' for posing in swimsuit (PHOTOS)
Published time: 13 Jun, 2018 11:47
Edited time: 14 Jun, 2018 10:07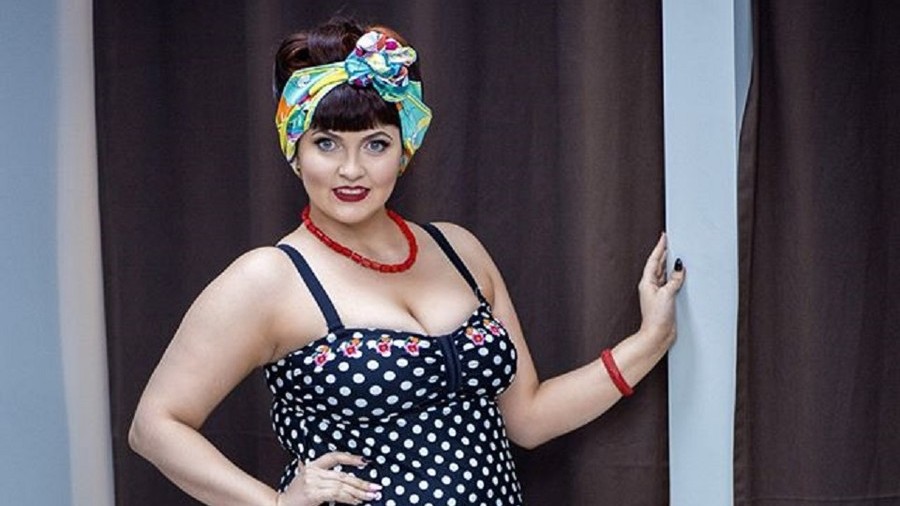 Teachers across Russia have launched a flashmob to support a colleague who was apparently forced to resign after posing for photographs in a swimsuit.
Viktoria Popova, a history teacher in the Siberian city of Omsk, featured in a series of photos which appeared on the Instagram page of a modelling agency earlier this month. The shots, in a modest bikini, did not go unnoticed by parents of her students and school management.
Viktoria, who is 26 and attends a training course at the agency, said that the school administration explained to her that she had broken a code of conduct. They reportedly offered her the option to be fired or resign. Her dismissal and reasons for it were later confirmed by the city council.
"I wasn't posing in underwear or stockings… I wasn't promoting some men's saloon. People do take pictures nowadays. They pose for photos on holidays and post pictures online," Viktoria said.
The history teacher said she did not intend her personal life and hobby to be made public. "These photos were just for me… I do not work as a model, I just have training courses," Viktoria explained in a interview with RIA Novosti.
Teachers across Russia then launched a campaign on social media under the hashtag '#TeachersAreHumansToo'. They began submitting frivolous photos of themselves in bikinis, insisting that they are allowed to wear swimsuits and have hobbies.
"Big secret: teachers are humans, too. They also relax, sunbathe, go to nightclubs, drink, eat chips, fall in love, make children," one woman wrote.
And teachers go to the swimming pool, sauna and fitness clubs, another woman online added.
Male teachers also refused to stay indifferent towards the situation in Omsk. "I think that parents instead of viewing pages of teachers, should pay more attention to what their children write on social media," one man wrote.
In the meantime the 'Education Ombudsman' community on Vkontakte, which has over 11,000 subscribers, posted dozens of photos showing teachers – men and women - in swimsuits in support of Viktoria.
"Teachers are unjustly picked on for their personal, private life to which they are entitled like everyone else," one emotional post said. One user submitted a picture of torso-naked President Vladimir Putin on a fishing trip with Defense Minister Sergey Shoigu.
Head of the modelling agency, Ekaterina Bredova, told RIA that she was unaware of Viktoria's profession and could not predict the reaction from the school.
As the campaign gathered pace, city officials held a meeting between Viktoria and the school administration who then offered her the choice to continue to teach at the same school or a different one. It's not clear what Viktoria decided and she declined to comment on the matter to RIA Novosti and other media.
Think your friends would be interested? Share this story!