Seeds of discord? Trump's call to bring Russia back to G7 sparks fear of 'division' in Berlin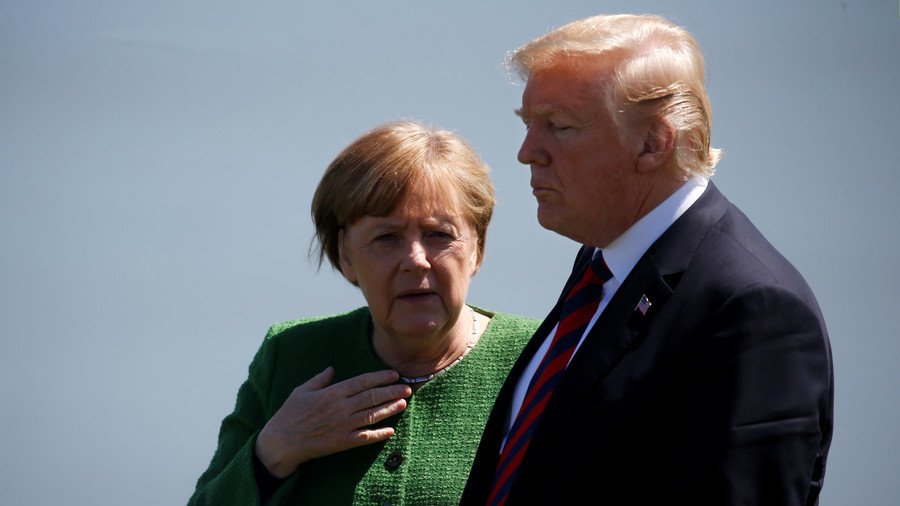 The US President Donald Trump's proposal to bring Russia back into the G7 has seemingly unnerved the German authorities. Such a move would only sow further discord within the EU, a German Foreign Ministry official said.
"One should not sow further seeds of discord by [fueling] this debate under the present circumstances," Niels Annen, a parliamentary political aide to the German Foreign Minister Heiko Maas, told the German ARD broadcaster's Morgenmagazin show. He was referring to Trump's statement that Russia should be taking part in the G8 meeting format "whether you like it or not."
The German official disagreed, saying he believes that "many in Europe would not agree with [such move]." He also claimed that no "progress has been made neither in Syria nor in Ukraine," linking the presence of Russia at the group's summits to the outcome of conflicts there and suggesting that Moscow would have to "take some political steps" first.
Meanwhile, Moscow has been in no rush to "rejoin" the format – which is actually an informal club of some of the world's leading economies. It is not based on any treaty and does not have any formal membership.
Russian President Vladimir Putin said that Russia "has not left" the G8, while speaking to press in China after the Sunday meeting of the Shanghai Cooperation Organization (SCO) – a group that he pointed out was more powerful in size, with all its economies combined, than the G7.
"Our colleagues once refused to come to Russia due to well-known reasons. Please, we will be happy to see everyone in Moscow," Putin said.
The latest G7 meeting was marred by strong divisions between the US and its allies. Trump made headlines after refusing to endorse the joint G7 communique following the summit and threatened to slap his allies with new import tariffs.
The move has become another source of concern for Berlin. On Sunday, German Chancellor Angela Merkel described Trump's decision as "depressing" and a "sobering experience." She also described her impression of Trump's behavior at the summit as "disillusionment," adding that Europe would not let itself be "deceived" once again.
Like this story? Share it with a friend!
You can share this story on social media: