Outcry in France as Muslim rapper who sang about 'crucifying secularists' to play at Bataclan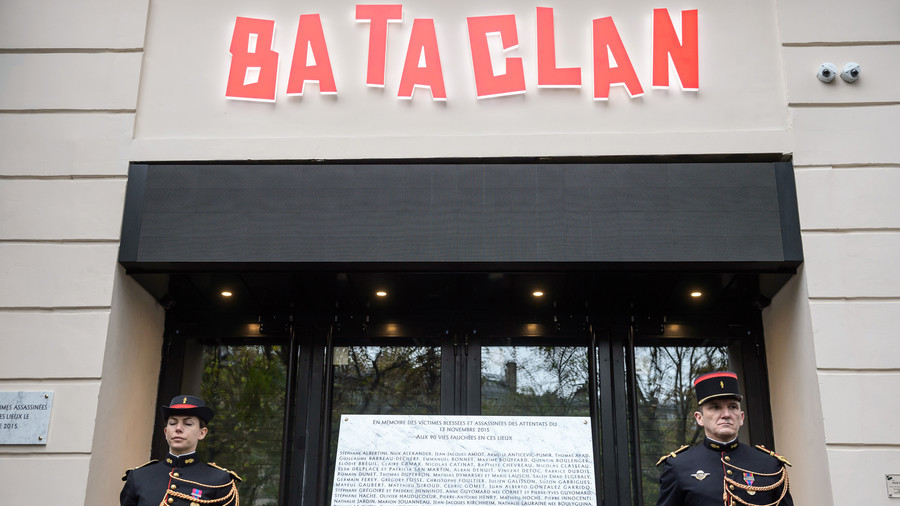 A planned performance by a controversial Muslim rapper at the Bataclan, where 90 people were killed during the November 2015 Paris attacks, has prompted a wave of criticism and has been described as a 'dishonor for France.'
Medine, who is of Algerian descent, is due to play two gigs at the venue in October. The musician has denied that he is an Islamist but caused outcry in the aftermath of the Charlie Hebdo attack because of his song 'Don't Laik,' which includes the lyrics: "Let's crucify the secularists like at Calvary... put fatwas on the heads of these idiots."
He also released an album called 'Jihad' in 2005, but insisted that it is about an internal identity struggle.
The decision to allow the singer to play the venue has drawn severe criticism from several high-profile French politicians. Laurent Wauquiez, the leader of the Republicans, France's largest opposition party, tweeted that it was "sacrilege for the victims" and a "dishonor for France."
Wauquiez added that he was shocked that "someone who sings about 'crucifying secularists' and calls himself 'Islamo-scum'" should play the famous venue "less than three years after Islamist barbarism cost the lives of 90 of our compatriots."
Former presidential candidate Marine Le Pen said: "No French person can accept that this guy is going to spew out his filth at the Bataclan. We have had enough of complacency and worse, of this incitement to Islamist fundamentalism."
Le Pen's National Rally party started an online petition, calling for the gigs to be cancelled and more than 16,000 people had already added their names on Monday afternoon.
Members of parliament belonging to President Emmanuel Macron's LaREM party have also criticized the move, with Aurore Berge saying that having Medine headline a concert at the Bataclan was an "insult" to the victims of the atrocity.
The rapper said that 'Dont Laik,' a play on the French word for secular, was an attempt to mock people with staunch secular views in the same way that Charlie Hebdo cartoons mocked religious fundamentalists, according to Le Monde. He later distanced himself from the song saying that it "went too far."
Like this story? Share it with a friend!