Ballot box blaze: Baghdad's largest voting warehouse goes up in flames (PHOTOS)
Published time: 10 Jun, 2018 17:10
Edited time: 13 Jun, 2018 10:48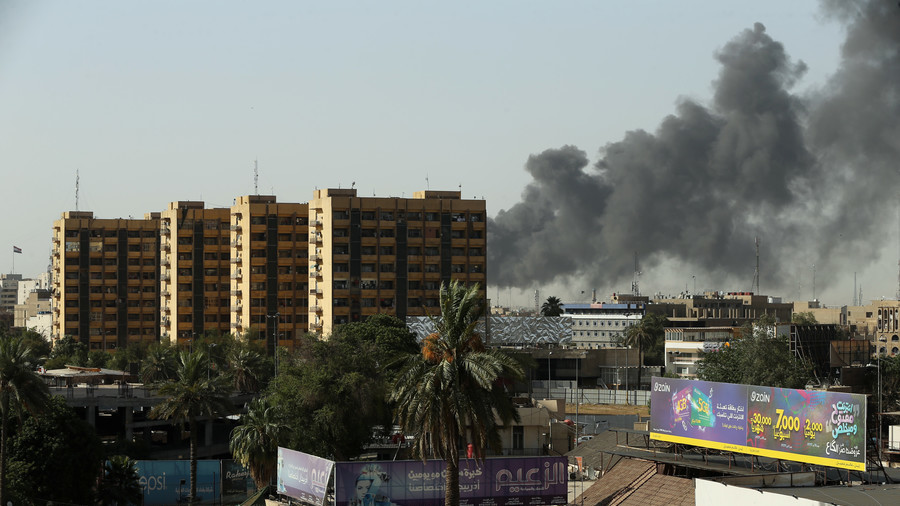 Iraq's largest ballot paper warehouse has caught fire with flames destroying parts of the complex. The blaze comes as the country prepares for a parliamentary election recount.
The inferno at the storage center broke out on Sunday, with early reports from the Iraqi Interior Ministry suggesting that some votes cast on May 12 have been damaged.
READ MORE: Iraq's first post-ISIS election: Nation votes as US closely watches pro-Iran candidates
Images from the scene show thick plumes of smoke rising from the storage site, which contained votes from the al Rusafa district. Units from the Civil Defense joined fire crews as they battled to put out the blaze. It's not yet known what caused the fire.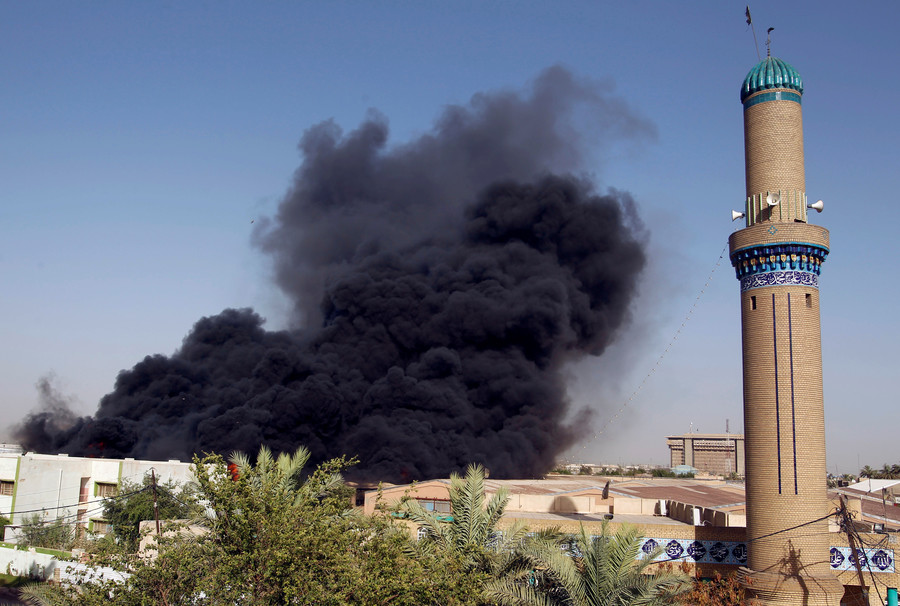 Iraq is set to stage a recount after last month's parliamentary election. The manual recount comes amid allegations of voter fraud. Interior Ministry spokesperson Major General Saad Maan said Sunday that the fire has been brought under control. However, he explained that it is possible ballot boxes were destroyed.
READ MORE: Iraqi air forces carry out strikes on ISIS positions in Syria
"There are some papers and equipment of the commision burning in the storehouse that has caught fire," Maan said, according to Rudaw. "We have seen boxes burning and maybe they were the empty ones. The majority of the ballot boxes have been kept in the other three storehouses where the fire has not traveled."
Iraq's parliament speaker, Salim al-Jabouri, has since called for an election rerun in the wake of the fire.
Think your friends would be interested? Share this story!