Indian man slaughters 4yo daughter to 'appease God'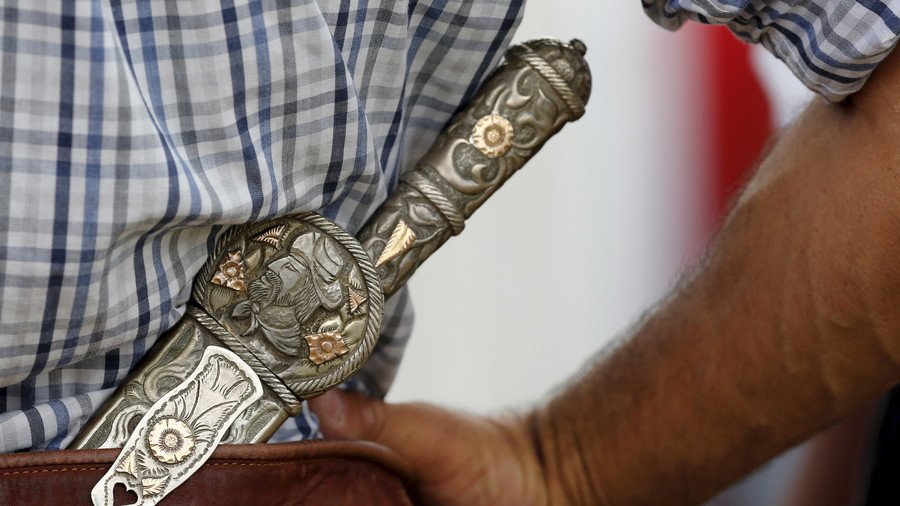 An Indian man slaughtered his 4-year-old daughter, to appease God through "sacrifice," local media reports. He later told police that Satan made him slit his child's throat.
The chilling story occurred in Jodhpur on Thursday, when Nawab Ali Qureshi, 26, decided to make a "sacrificial offering" to God during the Muslim holy month of Ramadan, local media report. On that day, Qureshi bought some sweets and lured his daughter Rizwana, who at the time was staying at her grandmother's place, into his house.
Late at night, the man took Rizwana to a room on the ground floor, cited verses from the Koran, and slit her throat, Jodhpur police official Rajan Dushyant told the Times of India. He then went back to sleep.
Qureshi's wife, Shabana, woke up early in the morning to find the lifeless body of her daughter lying on the veranda. Police searched the crime scene and summoned Qureshi for questioning.
At first, the man, who runs a meat shop, "tried to convince his kin that a cat may have killed Rizwana, but his wife filed a murder complaint against an unidentified person," Dushyant said. During the investigation, Qureshi eventually confessed to the murder.
"I love my child more than my own life. I offered my daughter as a sacrifice," police quoted the man as saying, according to Hindustan Times. Qureshi, reportedly an Indian Muslim, said he feels as if Satan had overtaken him when he murdered his daughter.
Human sacrifice has been known in India since time immemorial. One of the latest instances took place last June, when two men were arrested in the eastern Indian state of Jharkhand after murdering a 6-month-old girl in a black magic ritual. Police said the suspects offered the baby's blood to the gods so that his accomplice could have a child.
Think your friends would be interested? Share this story!
You can share this story on social media: