Moped driver walks away after truck runs over his head (GRAPHIC VIDEO)
The moment a truck runs right over a man's head has been captured in a shocking dashcam video that will remind everyone to always, always wear a helmet.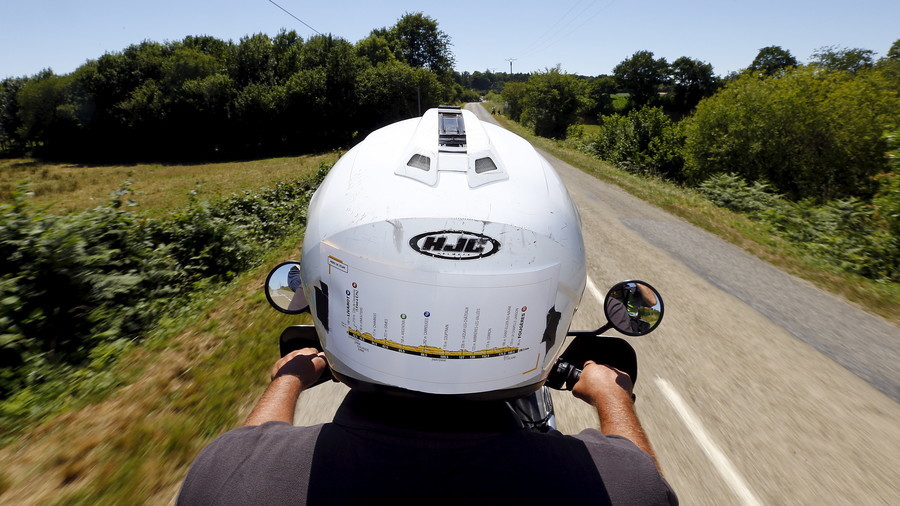 The footage, taken in the Philippines on Monday, shows a man on a moped as he attempts to overtake a large truck on a busy road in Cainta, Rizal. He tries to slip in the narrow gap between the truck and the footpath, but soon loses his balance and falls to the ground - right in the path of the truck.
One of the truck's large rear wheels then rolls right over the man's head in what looks like a fatal accident.
Incredibly, however, the downed rider manages to sit up just seconds later. Visibly shaking, he shakes off his bike helmet, which is almost flattened. Luckily, his head remains intact, and he even manages to stand up and move to the footpath nearby as traffic around the horrifying collision comes to a standstill.
The man keeps standing up as other motorcyclists and passengers urge him to sit down and stop moving. Moments later, he seems to collapse to the ground and is helped by a fellow moped driver who appears to call for help.
Like this story? Share it with a friend!
You can share this story on social media: