Kiev's hoax murder of Russian journalist Babchenko may undermine trust in free press – NATO chief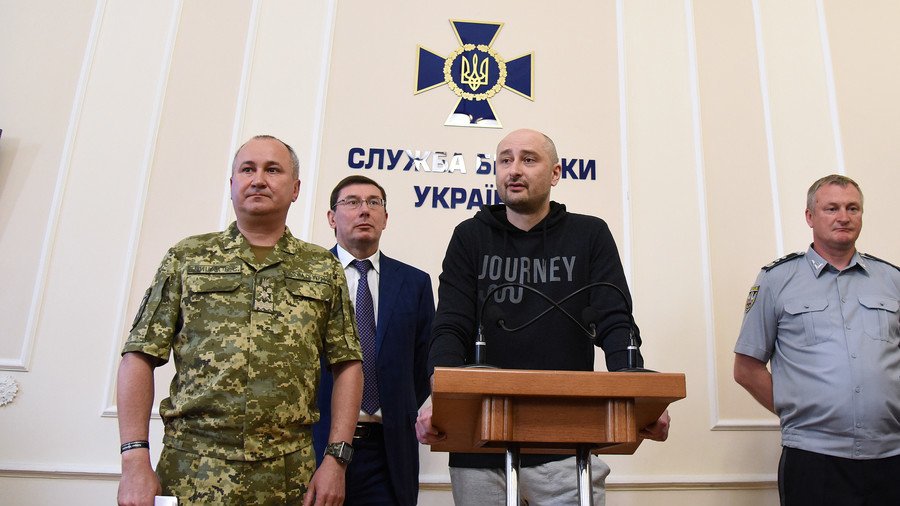 The chief of NATO criticized Ukraine for its intelligence stunt involving the staged murder of Russian journalist Arkady Babchenko, saying the incident has the power to "undermine" the free press and "fuel propaganda."
Speaking to reporters on Friday, NATO Secretary-General Jens Stoltenberg said: "I would like to underline that I regret that this incident may undermine trust in the free press and be used to fuel propaganda.
"I strongly believe that the best way to make sure we are not victims of fake news is that we have a free and independent press."
His statements are in reference to a bizarre staging of events that dates back to May 29, when it was reported that Russian journalist Arkady Babchenko had been brutally murdered and found dead at the door of his own apartment in Kiev. The Ukrainian government even went as far as publishing a photo of the journalist lying in a pool of pig's blood.
But just a day later, Babchenko emerged alive and well during a Ukrainian secret service press conference.
Kiev claimed the hoax was necessary to thwart an actual large-scale plot targeting Ukraine and masterminded by the Kremlin. However, holes were almost immediately found in that story.
But while the faking of Babchenko's death has been criticized by everyone from analysts to the International Federation of Journalists, Stoltenberg's criticism of Ukraine is more unusual – particularly as Kiev has its sights set on becoming a NATO member. The alliance formally acknowledged Kiev's aspiration to join on its website in March. One day after that, Ukrainian President Petro Poroshenko reiterated that Kiev was indeed seeking a Membership Action Plan (MAP), a formal step towards joining NATO.
Think your friends would be interested? Share this story!
You can share this story on social media: